Bijou Gay Porn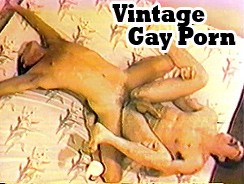 JUB Site Rating:
0 total vote





Bijou Gay Porn's Billing & Pricing
Bijou Gay Porn's primary billing processor: Paycom
$9.95 for three days, non-recurring
$14.95 for one week, non-recurring
$29.95 for one month, non-recurring
$59.95 for three months, non-recurring
$99.95 for six months, non-recurring
VISIT Bijou Gay Porn NOW!
Bijou Gay Movies gives you the chance to travel back in time and find classic gay porn from the 60s, 70s, 80s and 90s. Although Bijou is a name in itself and have loads of its own titles here, there are other studios with old movies as well. You can find directors like Al Parker and Matt Sterling and stars such as Jack Wrangler and Will Seagers, categories cover Latino, Cowboy and leather, among several others. The sign up prices are reasonable here and none of them recur, so you don't get any unexpected surprise rebilling.
What you do find though are 290 full DVDs and the chance to stream them online. The home page shows you what's new and what's currently trending and there are ways to filter the content and rearrange the pages if you want to. The category list lets you find content by studio, director star or category and if you use the 'See More' links you can then click through the full collection on index pages, using the original box covers as a guide. So, in terms of navigation you should have no trouble finding anything here, there is even a simple search box if you want to find something particular.
I used to have a favourite video that I played to death called 'Blonds have more fun' so I always look for that on these kind of 'classic' sites. Sadly I didn't find it, but I did find others through a search and here I came across a great array of 70s facial hair, bug moustaches, hairy pubes, bushy boys and the inevitable cowboys. Though I also found a goodly collection of twinks and jocks, so all tastes are catered for now as they were then. I also found that the videos have linked star names and tag words so further searching is easy and some of the stars have stats.
When it comes to viewing, I found that I had the choice to stream or buy the DVD, there were no downloads. I am sure there were last time I saw the site, but maybe I had a different membership then? I was able to stream in a choice of qualities from 144p up to 480p, and the streaming was simple and easy to do; the player came with sound and full screen options. Each viewing page has a brief outline of the DVD, or scene, and then links to the category words, actors and studios and you can also suggest tag words if you want. There are also interactive options such as 'add to favourites', rates, and you can make comments.
Movies come with stills and screen caps and sizes were fine at 600 x 400, there is no point in them being made any larger as they would be pixelated. Remember that these are very old movies, some taken from celluloid, others from video tapes and there's no real way to improve the quality above what it was back then. But having said that, the site does make sure they do all they can to improve and bring you the best quality viewing possible. I guess the only downside to viewing these old movies would be the soundtracks. Yes, they have that wonderfully dodgy music on them, well, some of them do, and some pretty corny dialogue. But just remember, it wasn't corny back then and the music wasn't dodgy either. This is classic porn with all the hot and not so hot stuff that goes with it.
Bottom Line:
This is a good collection of movies form the 1970s to the 1990s from various studios and with some 'blast from the past' names. The prices are good, though I only found streaming options and no downloads.
Tags: (with comas)
Classic Gay Porn, Vintage Gay, Bijou, Cowboys, Macho, Studs, Old Videos
High Definition No
DRM Free Porn Yes
Downloadable No
Content Format DVDs with galleries
Live Shows No
Bonus Content Blog
Multiple Site Hub No
Content Updated Unknown
VISIT Bijou Gay Porn NOW!
VISIT Bijou Gay Porn NOW!