Straight Guys Fondled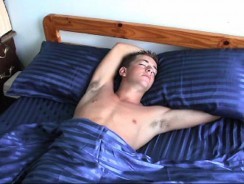 JUB Site Rating:
0 total vote





Updated: 2010-04-19
Primary Categories: Straight Men
5 Galleries
Currently No Videos
Straight Guys Fondled's Billing & Pricing
Straight Guys Fondled's primary billing processor: My Virtual Card
Monthly Membership $19.95 (recurring)
3 Day Trial $5.95
VISIT Straight Guys Fondled NOW!
I think we all have certain voyeuristic tendencies from time to time. Taking a sneak peek at that cute guy in the gym, looking at a guy'm crotch on the bus, letting your eyes stray in a public men'm room. And I'v sure the thought has crossed your mind at least once, "what would it be like to reach out and fondle that guy'm hot ass?" Or, what would he do if I just went over there and stuck my hand down his pants?" Well, Straight Guys Fondled takes that idea one step further. The premise of the site is that this guy invites unsuspecting straight guys over to his place and finds various ways to fondle them. He seems to be quite partial to waiting until they are asleep and then stroking them to full hardness. They often wake up during this point but are too turned on to do anything about it. Most even take over and finish the job. A lot of gay men have fantasies of banging a straight guy and watching these guys give in to their desires is the hottest thing.
I like easy sites. I love being able to log on and get right to the pics and videos. Don't get me wrong, I love all the bells and whistles that a lot of the bigger sites have, but sometimes it'm so nice to just get right to the good stuff. Straight Guys Fondled is very straightforward, pardon the pun. After logging in you just pick a model from the large gallery of thumbnails and you'll see a gallery with thumbnail samples for each set of photos or video clip. And the guys are hot! I especially like the bleach blond Curtis, who is the most recent addition to the site. He'm got the face of an angel, which is even more sweet while he'm sleeping. It'm so sexy the way his sleepy eyes open and he can't resist just stroking his large member, which has been kindly lubed and primed for him. He doesn't get mad or yell, he just succumbs to the pleasure, grabs his dick and goes at it.
The videos are all really good quality, as are the photos. And you can see photo galleries for a lot of the videos, so you can get a quick overview before you click on the links to get the videos to start. The site boasts over 5500 pictures of boys "showering, sleeping, playing with themselves and being played with". And there are more than 200 movie clips. All in all there are over 50 models on the site.
Bottom Line:
With the sheer number of photos and videos on this site, plus the high quality of the content, the price for a monthly membership is well worth it. Let the Voyeur in you out, or relive that boyhood crush you had for your straight friend the way it should have been, and enjoy Straight Guys Fondled.
VISIT Straight Guys Fondled NOW!
VISIT Straight Guys Fondled NOW!