The Male Form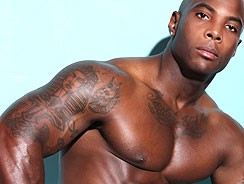 JUB Site Rating:
0 total vote





The Male Form's Billing & Pricing
The Male Form's primary billing processor: Ccbill
$19.95 for 30 days then $12.95 recurring
$39.95 for 90 days non-recurring
$59.95 for 365 days non-recurring
VISIT The Male Form NOW!
The Male Form is all about photos, and primarily the photos of Dylan Rosser, who is known for his images of handsome, dreamy men. So what you are looking at here is an image site with photo sets that are exclusive to this site (but also for sale generally), a host of handsome and horny guys posing, and a set of feeds and extras so that you have some non-exclusive videos as well.
You sign up, and it's a very reasonable price, and log in to find a sensible home page in a site that is neatly designed. There is a very simple top menu to take you to the guys and thus their images, and then to a page telling you about the various photographers. Dylan is the driving force but there are other guest photographers providing work as well, still along the same lines of gorgeously perfect men in erotic poses, sometimes sporting a hardon. Click to the Models page and the adventure starts.
It's all set out alphabetically here and there are over 200 guys to choose from. The pages are neatly arranged with clear sample shots that, when clicked, lead to the full photo set. You see the model's name and the name of the guy who took the shots, and then you get images to scroll through. There isn't any more information that that though, so you really are just looking at images. But these are totally top quality in terms of visuals, the skill that's gone into them and their presentation. These are top class photos for sure. And top class models too. The guys are mainly in their 20's to 40's I'd say, with a heavy leaning towards muscular and fit, trim and athletic, with a certain amount of ruggedness as well.
You're not looking at hardcore here, this is erotic photography at its best, and these are mainly solo shoots with around 20 pics per set. There were a couple of sets where two guys were posing together, but these too were erotic rather than anything harder. They certainly get your imagination going though. And, if you are this kind of guy you can apply to have your pics taken and presented here. It doesn't matter where you are as these guys have been photographed in places as far apart as London and Miami.
There are a few little extra functions here, such as an email list you can sign up to for update information, and the site promises four or five new photo sets each month. There are links to shops where you can buy some of these images in photo books, and there are also links to other blogs and similar sites that may be of interest.
And then, when you want a break from these impossibly good looking men, you can check out the page of extras. There are four solo videos from Bel Ami each month, plus feeds from Citi Boyz and Lucas Entertainment, all there places are known for the quality of their models as well. There are a couple of other feeds as extras, Male Strippers Unlimited, and Black Spark for more original movie content.
Bottom Line:
The Male Form is all about erotic, nude, male photography and features top class models and photographers. It's arty and horny at the same time, it's very classy and easy to use, the quality is outstanding and it is well priced. Don't expect hardcore porn here (though there are some bonus non-exclusive feed sites) but do expect some of the best photos of handsome and fit, muscular and sexy men.
High Definition - High Resolution images (739 x 1060)
DRM Free Porn - N/A
Downloadable - Yes
Content Format - Pictures Only, as solo images or in Flash slideshows
Live Shows - No
Bonus Content - Yes, 3rd party feed sites
Multiple Site Hub - No
Content Updated - Monthly
VISIT The Male Form NOW!
VISIT The Male Form NOW!