White Boys Fucked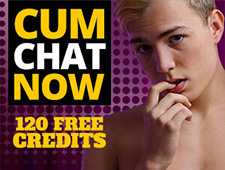 JUB Site Rating:
0 total vote





White Boys Fucked's Billing & Pricing
White Boys Fucked's primary billing processor: Netbilling
White Boys Fucked's optional billing processor(s): Paycom, Paycom E.u, Segpay
$1.00 for a trial
$19.95 for 30 days
$59.95 for 180 days
VISIT White Boys Fucked NOW!
White Boys Fucked comes to us from the new SkinBoys XXX network and this site in their collection is all about, well, white boys getting an ass full of black cock. You're looking at no holes barred interracial action here with the promise of exclusives, hot models, horny scenes and a total of six sites for your membership.
You log in to the members' area here and arrive at a homepage showing the most recent updates. What's a bit disconcerting here is that there were only seven of them and they were all added, according to their dates, in February 2012. It looks like the site started and then stopped doing anything and there is no news to tell us what may or may not be happening. That's a bit of a shame because if I were signing up I'd like what I had, but I would immediately want more and I wouldn't know if I was going to get any more. But, don't forget there care the other sites and they also have their own content counts.
But what I did find here, in these few scenes, were some cute and hung ebony dudes playing top to some sweet and amateur looing bottom guys. I found downloads were easy to handle with mobile versions in Mp4 format, other Mp4 versions, QuickTime and WMV on offer as well. And there were streams in the same, plus Flash. The default stream started straight away and buffered nice and fast and at full screen was fine and easy to view; I could jump through it if I wanted to. The scenes I saw had a kind of story to them: i.e. a guy at home alone gets a call, someone comes over and the fun starts, not very challenging but simple and to the point. They also worked well in the way they progressed from clothed to undressed, via blow jobs and kissing, with the white guy worshiping the black meat offered to him, and very impressive it was too. Movies ran for around 25 minutes each.
And they came with sets of images as well. On each individual viewing page a scene will have its good stream and download options, and then tabs to photos, caps and comments. The photos were in simple thumbnail format clicking up to big sizes (1,024 x 683) where you then found a slideshow option to view with. Navigation was also easy here. The 'Caps' area worked in the same way with images at smaller sizes, like 720 x 408, they are a good way of seeing how the action will unfold before you start a download.
So, the content is fine and easy to access, but there is not very much of it, as yet he says hopefully. You do get some other things to see and do though when you are a member of White Boys Fucked. You can make comments in the comments areas, and you can also rate each scene as you view it. You can select what to view according to models via the model index where there were 10 guys. They had pages with links to their scenes but their stats info was missing. You can also see a set of bonus video feeds via a link in the menu and then there is the drop down list of four sites and the network hub. Going there you find over 100 scenes to view in total.
Bottom Line:
Ok, so I am still not sure if White Boys Fucked is going to be expanding or if this is it, I don't know if it really is exclusive content, and I don't know what's going on with the network generally as there is no news here. But, what you have is a small collection of scenes with sexy white dudes playing bottom to sexy black dudes, good viewing options, decent quality and some extras.
VISIT White Boys Fucked NOW!
VISIT White Boys Fucked NOW!