Glory Hole Fuckers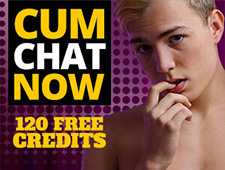 JUB Site Rating:
0 total vote





Glory Hole Fuckers's Billing & Pricing
Glory Hole Fuckers's primary billing processor: Netbilling
Glory Hole Fuckers's optional billing processor(s): Paycom, Paycom E.u, Segpay
$1.00 trial
$19.95 for 30 days
$59.95 for 180 days
VISIT Glory Hole Fuckers NOW!
Glory Hole Fuckers is one of the sites that you get to access in the Skin Boys XXX network. This network is strange, there are over 100 videos in it, and five sites, but most of them have not updated anything for many months, and only hold a few pieces of content. I've not been able to find out if that is it, whether the sites will be expanding, whether they have recently been taken over and are about to be re-vamped, or anything. But I can tell you what is to be found at Glory Hole Fuckers.
And that is seven scenes, uploaded in February 2012, and which all take place in a toilet. Well, a set probably made to look like a washroom where there is a wall on a cubicle but no door, and there is a hole through which a heavy, floppy dick gets poked and which the other sexy guy having a piss decides he wants to play with. The sex unravels from there and stays perfectly 100% on the glory hole theme. The guys involved are white and black, young and spunky, they've got good looks, neat cocks and a great blow job technique going on. Apart from the lack of content and news, there's nothing much wrong with the site and its videos.
You get to stream them in four file types, though you're better off downloading the QuickTime and WMV versions, and the Mp4 one otherwise you'll probably have to wait for it to load before it streams anyway. The Flash versions ran nice and fast for me and there wasn't much start and stop on it, the quality was good and full screen was fine. That can be said for the other versions as well, the quality is fine and I had no complaints about what I saw. The scenes ran for around 25 minutes which was plenty long enough and they stayed in their niche. After a while though, after a good length of time spent on the anonymous glory hole action, the guys did get together in the stall, or on the floor and so full on hardcore, ass rimming and on the toilet seat sex ensued to a load blowing climax.
Movies come with photo sets as well and these are found from the same viewing page, it is very easy to find your way around the site and get to the content. The images were set out on thumbnail pages that led to large individual shots (1,024 x 683) that came with slideshow options and easy navigation. Ditto screen caps that were a larger size at 1,920 x 1,080. Numbers per gallery varied but were always generous. As you go through the videos and galleries you can make comments and get slightly involved with the site, and you're also able to rate the scenes as well.
When you want more entertainment, as it is not going to take you long to get through the seven scenes, you can use the drop-down list at the top of the page and get yourself over to Banged By Daddy for six intergenerational scenes, Black and Latino Boys for seven scenes, Casting Couch Boys for seven, White Boys Fucked for seven interracial ones and the Skin Boys XXX network hub for all of those plus a few more varied scenes to make the total of 118 videos with galleries. You will also find a six page model index with links to the guys' scenes, but no stats, and a page that will lead you to a set of third party videos and scenes as a bonus.
Bottom Line:
The good thing about these scenes is that they stay with their niche, they are also easy to watch and good quality. The downside is that the sites in this network don't seem to be updating, but there are 118 varied movies to collect. Worth a look but worth staying as a member? Well, let's just hope news comes in soon about the future of the network.
VISIT Glory Hole Fuckers NOW!
VISIT Glory Hole Fuckers NOW!