Casting Couch Boys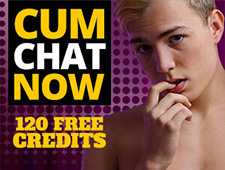 JUB Site Rating:
0 total vote





Casting Couch Boys's Billing & Pricing
Casting Couch Boys's primary billing processor: Netbilling
Casting Couch Boys's optional billing processor(s): Paycom, Paycom E.u, Segpay
$1.00 trial
$19.95 for 30 days
$59.95 for 180 days
VISIT Casting Couch Boys NOW!
Casting Couch Boys is all about hot youths coming to the interview room to see about getting a job in porn. Naturally they have to be put through their paces on the casting couch and what we get as a result are original movies of first timers doing their first on-camera porn flick. That's the theory and there are lots of sexy big images on the tour to show us how it all works.
Unfortunately when we sign up and get inside we don't find as many big and glossy scenes, in fact we find only seven scenes and no updates for seven months, as I write this. This site is one of the Skin Boys XXX network of sites that has a total of around 120 movies under its belt. But there's nothing here to say if there will be any more movies coming along, if the site is still updating or what's going on. So you are kind of taking a leap of faith when you sign up, though I have to say that the movies that are here are worth signing up for.
Selecting a scene from the home page, or the Scenes page, you come to the viewing page and download selections. These are not bad, there are WMV, QuickTime and MP4 files to take at good resolutions, and there are streams in the same plus a Flash version which runs automatically when you hit the page. You may need to let it buffer before you stream if you are on a slower connection as it's quite large and a good resolution. Movies run for around 25 minutes.
The ones I saw all followed a similar route in that there was an interview set up and two guys, sometimes these boys were the same age, sometimes one of the guys was older. There was a bit of chat to set some realism and then the fun started. The guys are amateur and natural in looks, so not yet porn stars and the acting was ok, just what you'd expect. The sex, when it started, was also pretty hot and as these boys strip down you start to see lithe and smooth bodies, big and hard cocks, some hot blow job action and then full on hardcore and anal (not bareback) which is filmed from all over the place, so lots of different angles. As hardcore scenes they are fine, as realistic first times I'm not so sure.
Each scene comes with a set of photos and these are generous in number and click up to large sizes 1,024 x 683, with slideshows and simple navigation. There are also screen cap galleries with each scene. There are 11 guys in the model index, all in the twink age range I'd say and they come with links to their videos but no stats or details. As a member you are able to rate content and add comments and you can also click over to the bonus sites.
You've got access to Banged By Daddy, Black and Latino Boyz, Glory Hole Fuckers, White Boys Fucked and the main Skin Boys XXX hub. Also there is a bonus page where you find a link to some third party feeds for extra content. The main members' area comes with a search function and links to help and support plus a link to an upsell dating site.
Bottom Line:
If only the site would tell us what is going on we would know whether it is worth signing up or not. What's here is fine but there is not a lot and no news about updates. You are though joining a network with over 100 scenes to view.
VISIT Casting Couch Boys NOW!
VISIT Casting Couch Boys NOW!