Black And Latino Boyz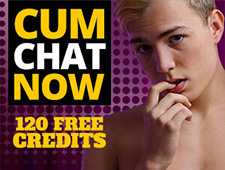 JUB Site Rating:
0 total vote





Black And Latino Boyz's Billing & Pricing
Black And Latino Boyz's primary billing processor: Netbilling
Black And Latino Boyz's optional billing processor(s): Paycom, Paycom E.u, Segpay
$1.00 trial membership
$19.95 for 30 days
$59.95 for 180 days
VISIT Black And Latino Boyz NOW!
Black and Latino Boys is one site in a set of five that come under the umbrella of Skin Boys XXX, a small network of sites that is varied in its content. Here we are looking at hardcore sex that is interracial, sometimes with ebony guys and Latinos together, and that also contains photos and some bonuses.
You start off at a home page where the most recent content is listed. Now then, the really odd thing here is that all this content apart from one scene, was added six months ago (at the time of my visit), and there was no news to tell me if anything new was going to be added. So why review the site, you may ask? Well, because what is here, and what is available in the other sites, is decent and should be given a chance. And who knows, perhaps the site will suddenly start uploading more content soon.
I hope so because the scenes I saw did the trick nicely. There was, for example, one with a very sexy younger Latino twink with a cute smile and a rock solid cock, in bed with his black lover, the couple in the title banner. The scene was nicely played out, the sex was erotic and then hardcore and the whole thing worked perfectly for me. If you want to check out scenes before you view them or commit to a download, you can browse the screen cap galleries and/or the digital galleries that come with each episode. The quality here is good, and there are loads of images per set. They click up to good sizes too and are clear. They have slideshows you can run in various speeds, or you can download them one at a time.
As for the video viewing options, you get MWV, Flash and Quicktime with an Mp4 version for streaming (and for downloading too). These were all shown at 3,000 K, according to the page and the transfer rate for downloads was at a decent speed. I was happy enough for the videos, they kind of had a mid-range, decent enough quality ring to them; not stunning but I have certainly seen a lot worse.
Check out the small model index of 12 guys and you will find that there is missing information on each profile page. It is set up to house stats and so on but all you really have are names and links to each guy's video. But you will find that there are comments boxes here and, like the videos, you can leave behind your thoughts as you browse around. You can also rate content as you see it, and the guys, and add things to a favourites area. So you do get slightly involved with your site. The rest of the main menu though takes you off to a dating site where you will have to register to join, and to a set of non-exclusive DVDs to watch in a neat feed site. This adds some extra entertainment to your membership, as do the other sites in the network; Banged By Daddy, Casting Couch Boys, Glory Hole Fuckers and White Boys Fucked. All the content from which can be found in the main hub for Skin Boys XXX where there were 118 scenes in total.
Bottom Line:
Don't expect a lot of content here and, at the moment, don't look forward to any updates. We need to know site news, we need to know if more content is being planned, and is it exclusive? You really only have the tour images to guide you to a sign up choice, and when you do get inside you only find a few scenes. But Black and Latino Boys does come with access to a small network that has over 100 videos in various categories for you to watch, so that's something.
VISIT Black And Latino Boyz NOW!
VISIT Black And Latino Boyz NOW!