Exposed Emos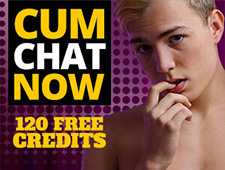 JUB Site Rating:
0 total vote





Exposed Emos's Billing & Pricing
Exposed Emos's primary billing processor: In House
coming soon
VISIT Exposed Emos NOW!
I was really looking forward to checking out Exposed Emos because of the top banner headline 'thousands' of pics and videos submitted every day. Well, we know that's not going to be exactly right, I mean, 'thousands?' I was though expecting a lot more than 26 scenes and I was expecting a better update schedule than only one new scene this year (and it is now June). So what's going on? I love this little network of Emo sites, there are two other sites included in your membership, which kind of save the day, and there is another site advertised which I assume is coming soon.
But sadly you don't actually get the user-submitted content you were hoping for. You enter into the members' network home page area and here you see the latest scenes. The recent additions have been weekly and there is a lighter box showing what is coming soon, but these were for the main site Homo Emo, the original one I believe. That's actually not so bad because all the sites and content here are Emo themed, so you do in fact have around 200 scenes starring alternative, emotional, pierced, dyed hair, younger, smooth twinks in solo and hardcore action. It's just not all user submitted and there are not thousands of them.
Checking back to the 26 Exposed Emo scenes and sampling one or two I found that they all came with good written introductions, a couple of choices for downloading and a stream. (Other sites in the network have up to six downloads and three of four qualities of streaming, with DVD quality versions included too.) The scenes I saw though did have that homemade, amateur quality to them; a bit fuzzy, static camera, filmed in a darkened bedroom. And they certainly came across as self-submitted and amateur. I should also point out though that there were others where the quality was a little better. These scenes were not long either, around seven minutes, maybe a bit longer on occasions. Some of them were just about ok at full screen while others were not, but that's was because they were filmed on a mobile phone. These are also mainly solo scene with boys in front of the bathroom mirror jerking off. But the boys are cute, smooth and often have very hung and juicy cocks, and sometimes you get a duo scene. So I guess the basics about the videos is that they are amateur and varied, the quality changes a bit, some have a choice of downloads, most only have one or two, they are not always full length scenes, but they are all 100% amateur Emo guys.
And then of course, you have your other sites with 17 in Homo Scene and 156 in Homo Emo (see our separate reviews). And what's also relay neat is that there are 120 varied bonus scenes, 10 full solo galleries plus the galleries that come with the Exposed Emo scenes and these all come with automatic slideshows and zip file downloads. You've got 88 boys in the network model index with some information and you can rate them. You can also get really involved by setting up your own profile and then hooking up with other members in the exclusive forum. You really do get a nicely interactive and functional members' area to use here and because of the weekly updates to other sites, it's worth staying as a member.
Bottom Line:
Watch out for the limited trials as you only get to see five scenes or something. When you get the full membership you get to access an Emo network (the only one of its kind?) and the models are all you would hope they would be. Exposed Emos is not yet very large, but no doubt more will be added when members submit it. But meanwhile you've got a nice little Emo network and community to join.
VISIT Exposed Emos NOW!
VISIT Exposed Emos NOW!