Male Wank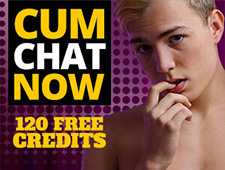 JUB Site Rating:
0 total vote





Male Wank's Billing & Pricing
Male Wank's primary billing processor: In House
$19.95 per month
VISIT Male Wank NOW!


That's a bit of a shame as the Kink network is really big now, with five hot gay fetish sites and lots of straight ones, plus live shows. And it's all exclusive. I think that Male Wank started out as an early site and then kind of got left behind as the harder fetish work took over; it's now left there for anyone who collects solo jerk off videos so you can pop in, collect what you want and then move on. So, the point is, don't expect updates any time soon, and don't expect any bonuses. You can search for other Kink sites and find access to them that may come with bonus access to Male Wank.

But here we are and we have 33 scenes to view, old though they may be. Because of their age they don't have HD filming or anything snazzy like that. You will find WMV in use at a resolution of 350k @ 320 x 240, and Real files at about the same size, you can download these little files or you can stream the WMV version on line. It's really small and a bit sad by today's standards. But the guys are nice and varied. You've got some very cute amateur looking guys, hung boys, ebony guys and some twinks as well as older and hairier studs. There are some duo scenes with some BJ action in them but otherwise you're looking at solo work, with the occasional helping hand, and scenes run for around 20 minutes.

They come with image galleries as well, and you find these displayed with the number of pics and one sample image. Click that for the full gallery where images were up to 1,200 x 800 in size, which is way bigger than the movie size. You can browse them one by one or download a zip file, and Piclens is enabled if you have it.

You then find your members' forum from a link at the top of your page and this forum is Kink-wide, so expect all kinds of discussions about all kind of fetish things. I have to say that Male Wank is a bit of an anomaly and if you're into hardcore fetish then this isn't the kind of site that you would expect from Kink. For its time it was fine but it's clearly been left out to grass and probably has only a few members. You certainly won't want to be staying around for longer than a month. But what you might want to do is search out another site like Bound Gods, or Bound In Public, and then join one of them, checking first if bonus sites are included. If they are then you will get Male Wank as one of them.

Bottom Line:
All in all, it's a decent enough solo jerk off site, for its day but its day was about nine years ago and it's not moved on or grown since. That is fairly reflected in the price though you probably won't want to stay as a member for very long due to the fact that the site is not updating.
VISIT Male Wank NOW!
VISIT Male Wank NOW!