Kink Force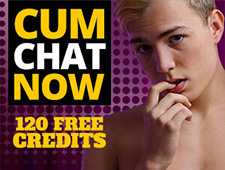 JUB Site Rating:
0 total vote





Kink Force's Billing & Pricing
Kink Force's primary billing processor: Ccbill
€5.90 for five tickets
€9.90 for ten tickets
€15.90 for 20 tickets
€29.90 for 50 tickets
€19.90 for 100 tickets
VISIT Kink Force NOW!
Kink from Europe rocks and here we've got the best of Berlin, the sleaziest from Stuttgart or the horniest from Hamburg, or wherever, as we get access to not only Kinkforce.net but to Young Bustards, Sneakers Sex and Kallamacka all in one go. You can have the site in English, German or French and you have a rather unique sign up process too. Basically you buy Tickets, like a pay per view theatre, and the more you buy the cheaper your viewing becomes. You then 'rent' the video for periods of time, say four tickets for 24 hours, and it's yours to watch until your rental runs out.
So, once inside the members' area you find it all dark and moody which is nice, and with images from recent videos that really stand out. If you hover your pointer over one of the sample shots than a short clip starts to play, which is a very neat way of being able to sample a scene before you pay to stream it. The movies here are stream only, that's the way the site works, but I found four tickets for 24 hours to be a reasonable price to pay for the exclusive and very well made movies.
You can view high or lower resolution so your connection speed should not be a problem, and you find movies are generally of a good length, around the standard 15 to 20 minutes per scene, with a couple being shorter. The site is still fairly new so it's not huge, it's only got nine of its own movies so far, but within them you have some nice variety. Golden showers, guys smoking, glory holes, leather and bars, and some very hot tops and sexy slaves. I had no problems with the movies, they went full screen well, even the low resolution one was ok when at full screen and it buffered and played very smoothly.
You get the chance to decide before you use your tickets; you have that sample clip before you go to view, and when you click that you then have a page showing you some info and the rating (members can rate each scene), and how much the scene is going to cost for what length of time. It is not until after you click that that you actually deduct that credit from your account. So you feel safe when browsing around.
There is an area of the site 'DVD and Download' where you can order the hard copies or pay and download the full DVDs for a price; and at the top of the page you have links to those other sites I mentioned. All you need do it click the site you want to visit and it will appear on the page. There is some nice technology running these sites and pages kind of melt and fade into each other (though it did blow up my browser once, but I think that's because I needed an upgrade to Firefox). Each of the bonus sites has its own amount of content, 20 videos for Your Bastards for example, and they all house some of the hottest, kinkiest sex around. The quality of all these movies is good, there is atmosphere, good models, natural and fit, and more or less every fetish is here for you to enjoy.
Bottom Line:
I recommend Kink Force as a way in to a good and growing fetish network; it's still small but it lets you in to other hot sites with more action. You get good quality viewing and you get reasonable prices on the 24 hour rentals.
VISIT Kink Force NOW!
VISIT Kink Force NOW!