Seth Chase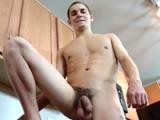 JUB Site Rating:
0 total vote





Seth Chase's Billing & Pricing
Seth Chase's primary billing processor: Ccbill
$26.95 for the first 30 days then $24.95 every 30 days recurring
$59.95 for the first 90 days and then $19.95 every 30 days recurring
$69.95 for 90 days
VISIT Seth Chase NOW!
Adam French and Seth Chase invite you to their site, Guys On Video. These two horny men have been making exclusive porn and appearing in it, for a while now and this is another feather-in-the-cap site to go along with Suck Off Guys, Fuck Guys and Bareback Place. In fact you find access to four sites when you sign up for this one. The site comes with exclusive content, plus backstage and bonus material and archived content from the bonus sites, and from Aaron French and Seth Cahse.com.
So, a large collection from their many sites all included, but what exactly is Guys on Video, is it just a collection of what's already available on the other sites? Well, I clicked the Exclusive tab in the main menu and found 15 videos dating from 2010, and one from 2011. So, on the face of it, it looks like the site hasn't been receiving updates, and in fact the other reviews I found for it were all written some time ago. So, perhaps Guys On Video isn't doing anything at the moment, but the stock of content here will certainly do something for you.
These scenes came with a small selection of streaming options, Flash and WMV with some mobile versions, and they were simply and well presented. The quality was fine, there were chats and interviews before the action, and the action itself was natural and horny. No complaints about the videos from me. Nor the galleries which went with them where images were up at good sizes and clear, and where there were additional screen caps to view as well. You could make comments if you wanted to, and many members had, and there was a write up about each scene as well.
I have to say though that I found more content in the other sites, which is why I don't really think of Guys On Video as a site on its own, it is really one part of a larger network of exclusive content as you can access all that other content from the main menu. As you browse around Suck Off Guys, or Fuck Off Guys you find loads more content, some of it shared between the sites, but certainly enough to justify your membership. And that's another thing: the sign up prices and deals here are worth checking out as you get a reduction in your membership after the first period, so a three month one, for example, becomes cheaper than a monthly one after the first three months. And you will want an on-going membership as the network is updating, though maybe not in the Guys On Video area.
The sites have a really neat design to them and there is support and help if you need it. The texts are well written and everything is nicely presented, you should find no technical problems here, and there is even a tip on how to best buffer and stream your videos. The quality is great, I had no complaints about that, and I found I was able to download the WMV and mobile versions of movies as well. I managed to stream a WMV (after entering passwords) and found it at 1.78 Mbps @ 960 x 544, which was just about perfect for my connection and screen.
It would have been nice to have had a model index here so I could search the sites by guys, and find out more about them (although the interviews and outtakes will help there), and it would have been fun to have had a search options; though tag words are available to help you find certain content.
Bottom Line:
I'm not sure if Guys On Video is updating, but the other sites you can access are. I am sure that it is all exclusive, well made and features horny amateur American guys in solo, interviews, backstage, blow jobs, bareback and hardcore scenes. Well worth checking out.
VISIT Seth Chase NOW!
VISIT Seth Chase NOW!