My Husband Is Gay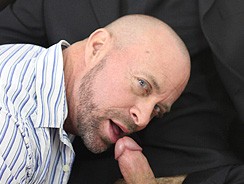 JUB Site Rating:
1 total vote





My Husband Is Gay's Billing & Pricing
My Husband Is Gay's primary billing processor: Ccbill
My Husband Is Gay's optional billing processor(s): Paycom, Paycom E.u
83¢ / day - 1 Month Membership (Total Charge: $24.95) recurring
55¢ / day - 3 Months Membership (Total Charge: $49.95) recurring
65¢ / day - 3 Days Membership (Total Charge: $1.95) recurring at $24.95
70¢ / day - 7 Days Membership (Total Charge: $4.95) recurring at $24.95
VISIT My Husband Is Gay NOW!
My Husband Is Gay: 49 scenes, three exclusive sites, three top network, loads of interactive options, good quality movies and galleries, hot models, easy downloads, good viewing choices and regular updates. And all for a very nice price indeed, thank you very much. What Phoenixxx have done here is not only give you a niche content collection, but also a wide variety of well made porn, so once you've seen the straight going gay and seducing younger men, or being seduced by them, you can then head off to view all kinds of everything else. Yes, you are looking at a good site, a good value membership and a great package of porn.
So, what do you find once you get inside? Well, you start off at a home page showing the latest additions from the three sites. There is an 'advanced search' function which will open a box giving various search options, or you can head to the sites list from the top menu and choose My Husband is Gay from there. It's very tempting to simply start at the latest scene and work back through the 112 exclusives from this site, and from Bang Me Sugar Daddy and My Gay Boss, your other two Phoenixxx sites. You can do that of course, and no matter what scene you settle on first you will find the same good viewing choices:
After seeing the nice sample pics and reading the descriptions, you click to enter the viewing page and find up to four choices for streaming up to 720p, and here you can also make up your own playlists and start and stop scenes when you want. These can then be shared with other members in your fully functional account area. There are around seven choices for downloading too with WMV files and Mp4 files again up to 720p. You shouldn't have any trouble playing these videos.
Not all of the movies are action ones. There are quite a few interviews and backstage clips and scenes to watch as well, which makes for interesting viewing as you get a feel for how porn is made. The main movies though come with galleries and here the images were good quality, up at good sizes for my screen, easy to browse through and came with zip downloads.
As for the action, you are left in little doubt that one of the guys in each scene is straight, or at least bi, or else a good actor. There are some ladies showing off their bits at the start of some movies, just to set the 'husband' up. And this means there are also storylines, so you get more of a feel for the straight guy going gay aspect of the movies; and that's something that a lot of straight-to-gay sites don't get right.
Once you've checked out these movies though, and collected some and made up your own playlist of the best parts, and rated them, then you are free to go and explore the other two sites, and the other two networks. You've got access to the GayLife Network here, which is in itself pretty extensive, and to the famous Boy Crush, for more hot totty. Add in the access you also have to several varied feed sites and their content, and to the model index, the exclusivity and ease of use, the interactive options and the low price, and you've surely got a great value membership that you can't turn down.
Bottom Line:
It's all about value for me at My Husband is Gay because not only is this a site with exclusive, good quality and hot videos, but it comes with a load of value extras too. This is one membership deal you can't afford to miss.
VISIT My Husband Is Gay NOW!
VISIT My Husband Is Gay NOW!