Bang Me Sugar Daddy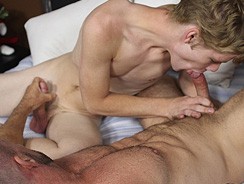 JUB Site Rating:
1 total vote





Bang Me Sugar Daddy's Billing & Pricing
Bang Me Sugar Daddy's primary billing processor: Ccbill
Bang Me Sugar Daddy's optional billing processor(s): Paycom, Paycom E.u
65¢ / day - 3 Days Membership (Total Charge: $1.95) recurring and limited
70¢ / day - 7 Days Membership (Total Charge: $4.95) recurring and limited
$24.95 for 3 Months **Limited Time Special** Recurring
55¢ / day - 3 Months Membership (Total Charge: $49.95) recurring
VISIT Bang Me Sugar Daddy NOW!
Bang Me Sugar Daddy is the latest site to have been added to the growing empire of porn which is Phoenixxx. As a new site it's not very big on content numbers at the moment, but it is big on horny porn and it does come with access to two bonus sites and two other networks, so you are going to get good value for money when you sign up. (Look out for special offers.)
You'll start off at a home page which brings you update news and shows you what is coming soon. Like all the pages in these sites this is neatly designed and functional. You've got a very top menu with links to the three networks, a standard top menu with links to the Phoenixxx videos and the bonus ones, plus an interactive Account area and links off to the live shows and model index. Large sample images show you exactly what happens in each scene, there are descriptions, you can rate content, add it to your favourites area, click to the models' other work and use the linked tag word for category filtering. Like I say, all very functional and all these little options make your viewing even more pleasurable.
But what's most pleasurable here is finding the horny mix of older and younger. There are ten scenes here so far and if you use the advanced search function you can filter down to just these ten, otherwise you can simply browse the full 120 currently available in this one network. Find a scene from the sample pics on the index pages, which are big and clear, and you find that many come with screen cap galleries as well. Screen caps which, I should say, are large and HD. The movies come with great viewing options: there are up to four qualities of streaming to suit all connections, from a low to one listed as 720p (HD), and there are up to six choices for download as well. There were two WMV files and four MP4 ones on the movies I saw, including, again, one at 720p.
The filming is fine, the light and sound are good, the models are tops and you really do get a good variation in age between sugar daddy and his boy. Movies run for around 25 minutes so you don't go short on action. There are some 'stories' or characters, if you like, with some build-ups and intros to movies, so you get some erotic background; but you don't wait around for long before the fun starts. Of the ten movies available during my visit, five were action/duos and five were interviews and backstage; there is a new video added every week, so a new action one every fortnight.
Ok, so the older/younger content is off to a good start, and while you are waiting for more, you get to access the content from My Gay Boss, with 51 horny office scenes and My Husband Is Gay where alleged straight men get seduced by, or do the seducing of, younger twinks. Again all the content here is good quality, easy to access with great viewing options and lots of fun, interactive elements.
Your bonus videos number 38 and come from a number of feeds or websites, so are not exclusive like your main content, and your bonus network content comes from: the GayLife Network with 692 varied scenes and Boy Crush with its collection of 715. You can't complain about content numbers with this membership!
Bottom Line:
I'm really looking forward to seeing where Bang Me Sugar Daddy goes as, if it is like the other sites from Phoenixxx, it will be going a long way. It's getting a high mark from me because you get great value from this membership with exclusive sites, good quality videos, great viewing options, and loads of extras.
VISIT Bang Me Sugar Daddy NOW!
VISIT Bang Me Sugar Daddy NOW!