Hard Brit Lads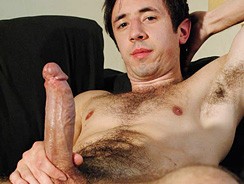 JUB Site Rating:
0 total vote





Hard Brit Lads's Billing & Pricing
Hard Brit Lads's primary billing processor: Ccbill
$24.95 per month recurring
$34.95 for one month, non-recurring
$69.95 for 90 days, non-recurring
VISIT Hard Brit Lads NOW!
Whether it's the different accents, the uncut cocks, or just their innocent looks, there is something about a British lad that's irresistible. And don't be fooled by any innocent looks, the guys here are far from naïve. What we are looking at here is a well designed, easy to use site, that holds good quality and exclusive images and videos and they all feature great looking and varied British models. And these guys are natural, amateur guys from all walks of life, and all ages.
I dived straight in and was impressed with the home page. It was nicely set out and I had various ways to see the index pages with a choice of numbers of samples per page. My only problem was where to start first, as there are loads of different guys to choose from. I checked out the model index, set the page to show me 18 guys per page and still found six index pages, so there are something like 100 guys appearing on the site so far. And the really nice this is how varied they are. There are plenty of what we call 'Scally' lads, those rough and ready council estate boys who wear baggy clothes and have an attitude. There were some public schoolboys, some 'twinks', some older guys, rough nuts with tattoos, some skinheads and shaved boys and some plain average boy next door types.
But when you do settle on a guy or scene to watch, you are then further impressed with the movies. These are shown in a HD streaming screen, but if you are on a slower connection then click the link that you will see and you get the chance to run a smaller version. The quality aspect is high though, and the sound and visuals were nice and clear. I also found downloads suitable for iPads and iPods and the like, plus Mp4 files. The download speeds was around 200 kbps for me and the files were all a manageable size.
Again there is variety in the videos because you have a mix of solos and action scenes. And you also have the guys being interviewed, which is where the accents come in, though I did feel that the interviewer rushed his questioning at times. He didn't give the boys time to expand on their answers, he, like me, was rushing to get them through this bit so we could see their dicks. And what lovely dicks these Brit boys have. There are a lot of hung guys here, of all ages, and a mix of cut and uncut, and these guys know what to do with their meat. There are some very sexy, natural hardcore scenes to be collected.
Photos were also a pleasure to see, with nicely clear images and galleries holding around 70 pics per set. They came with slideshows and zip file downloads and were a mix of sizes. There were some smaller screen caps from the older sets, and much larger ones from the more recent updates.
The whole site was great fun to view and gave me some very horny moments to collect. It's easy to access and run, there are neat interactive options, and there is plenty of information. You've also got the blog to read where you find out even more about the site and there is a page of pin ups, which are like posters for your screen. But these are just icing on what is already a very edible, good value and horny cake.
Bottom Line:
I have no problems recommending this site not just for its British boys but for its quality, ease of use and value. The guys are hot and varied, the action is a nice balance of solo and hardcore, there are good search and sort options and regular updates. I like the way it is suitable for all connection speeds and I like the honesty of it all too. Yes, for a top British lad sex site, this is the way to go.
VISIT Hard Brit Lads NOW!
VISIT Hard Brit Lads NOW!