Drill My Hole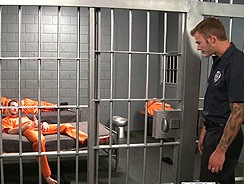 JUB Site Rating:
1 total vote





Drill My Hole's Billing & Pricing
Drill My Hole's primary billing processor: Paycom
Drill My Hole's optional billing processor(s): Paycom E.u
€1.00 for a one day trial
€25.00 per month
€60.00 for three months
€99.96 for 12 months
VISIT Drill My Hole NOW!
Drill my Hole is all about brutal tops punishing the asses of bottom boys in hot and exclusive scenes. That's the bottom line right up here at the top of the page. I can also add that there are currently 64 scenes, that the site is one of four that comes with access at Men.com but that when you sign up to any of the four sites you get access to all the others. So, you have a linked model index, and a full set of content from the network, or you can filter out just these sexy top scenes.
And of course they are all hardcore. They are also all easy to access. You find the home page for Drill My Hole either through logging in to it directly, or from one of the extra sites or the main portal, and there you find a set of recent additions. These are shown with large sample shots and dates, there are titles and the names of the models too. You've got easy navigation here with numbered index pages and good sized samples, each page opens nice and quickly and there is no chance of getting lost.
And when you come to view a scene you find that you've got three choices of online streaming in an embedded player, plus three choices of downloading the full scene. Full scenes also come in parts and you can take them bit by bit if you want. The only problem here is that you can't see what action takes place in each part until you have downloaded it. But you can jump through the stream and get a reasonable idea of how things unfold.
Now then, you may be thinking that there is nothing new about simple hardcore movies. And you would be right, it's a hard genre to be original in. But what's neat about Drill my Hole is that there are often stories. I have just been watching a threesome scene with up-coming Tyler Sweet and two others, and one of those others was an older, hairier bear of a guy who caught Tyler with another twink. Naturally hardcore sex ensued, after some rough and tumble, and both bottom twinks were made to take it like men. We're not talking S&M or anything like that here, just rough, hard riding and getting face-fucked mercilessly before being ass fucked to within an inch of their young lives. Other scenes take place between guys of similar ages, in the locker room, the office, the bar; other scenes are between two younger twinks or jocks, but are still just as hard. So, on top of your good quality movie making and easy presentation, you can also add variety of scenes, locations, stories and guys.
And you can also check out the men in the model index and see who else is ready and waiting for you with your membership. You've got all kinds of guys to look forward to and you have nice and clear body and face shots to guide you to each of the 151. Click one and you find a list of all his content, no matter what site it is on. You can jump around between your four sites and you will always find the same ease of navigation and good quality presentation when you do so.
Bottom Line:
So, although Drill My Hole is simply about hardcore scenes, it has an element of roughness about it, and the action is merciless in the way that a bottom boy will get his ass punished. What is also neat about it though is that it comes with access to three other well-made sites that star hot and varied, hung and hard guys. Great value and good, solid porn.
VISIT Drill My Hole NOW!
VISIT Drill My Hole NOW!