Sneaker Sex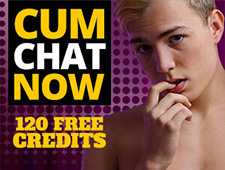 JUB Site Rating:
0 total vote





Sneaker Sex's Billing & Pricing
Sneaker Sex's primary billing processor: Paycom
Sneaker Sex's optional billing processor(s): Paycom E.u
Pay as you go:
5 tickets, €5.90 (Euros)
10 tickets €9.90
20 tickets €15.90
50 rickets €29.90
100 tickets €49.90
VISIT Sneaker Sex NOW!
All foot fetish fans with be in for a real treat when you click over to Sneaker Sex, your ticket to hot, German, sneaker fetish content. This is an up-coming site from a European company that combines horny, young 'Scally' guys with foot fetish stories and, in particular, the sneaker sex fetish. It contains exclusive movies that you stream online. You've got 85 of these scenes so far, and then three other channels from three other horny sites from the same company. You buy as you go, so there are no recurring memberships, and the more time you buy the less you pay.
Here's how it works: You sign up for a package of tickets, and then you spend them as you watch a scene. You actually rent the scene for 24 hours so you can watch it as many times as you like in that time period. I found scenes generally cost four tickets, and you can buy up to 100 at a time. That 100 will cost you $49.90 but that really is the cheapest way to pay to view here, if you go for only five tickets (which is one way of taking a trial) then you pay more per ticket. Buying a pack of 100 will mean each 24 hour rental costs you $1.99, whereas with the basic package of five, the same scene will cost you $4.72.
The neat thing is that you can use the tickets you buy at Sneaker Sex to watch movies from the other three sites, Kallamacka, Young Bastards and Spritzz. There are nearly 400 scenes to watch on the combination of sites and the models are all of the same genre. At least, they are all young Europeans, some are harder than others, one of the sites features your more classic kind of twink while the fetish sites give you rough and tough youths. There's a lot of fetish work in the movies, so they hit the target on that score too, with face slapping, sniffing socks, trainers in the face, boot licking, sports shorts and kit and hard, almost forced sex between the top guys and their bottom boys.
The quality is good too, so there is nothing to worry about there. Movies are shown in a streaming screen and the page tells me it's 'low resolution' but I had no trouble viewing it at full screen (maybe a slight pixilation at times, but nothing major), but I didn't find that it took any time to buffer either, so there was no start-and stop. That may depend on your connection, but generally speaking you should find it easy enough to run the scenes which, by the way, run for various lengths of time, from 10 minutes upwards. You can take a test drive on the tour/free pages before you commit to buying credits.
And when you have decided to stick with the site and watch some of the sexy offerings, you will find that you can view the text in three languages, you can rate the content as you go, there are links to where you can buy some of the scenes to download and keep (via another site), there is a blog and you find there is a model index of 'stars' too. Select the 'display all' tab here and you find 15 hot guys. Some have your standard amateur look to them, others look more dreamy, so there's nice variety. Click a guy and you will find some stats and links to his videos.
I'd recommend Sneaker Sex for its own videos alone, particularly if you're looking for foot fetish content, sex with trainers, sports kit, smooth scally lads, hot 'twinks' with and edge and good quality Euro-porn. And then I'd recommend it as the price is good, as long as you go for the higher package of tickets.
VISIT Sneaker Sex NOW!
VISIT Sneaker Sex NOW!