Phoenixxx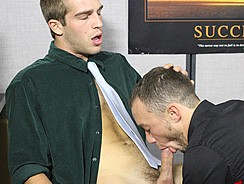 JUB Site Rating:
0 total vote





Phoenixxx's Billing & Pricing
Phoenixxx's primary billing processor: Ccbill
Phoenixxx's optional billing processor(s): Paycom, Paycom E.u
83¢ / day - 1 Month Membership (Total Charge: $24.95)
55¢ / day - 3 Months Membership (Total Charge: $49.95) Best Deal!
65¢ / day - 3 Days Membership (Total Charge: $1.95)
70¢ / day - 7 Days Membership (Total Charge: $4.95)
VISIT Phoenixxx NOW!
Your access to the hot and getting hotter site Phoenixxx.com also includes access to the GayLife Network and Boy Crush, so you've actually got three networks for the price of one, which sounds a bit crazy to me. Especially when Phoenixxx itself has three sites on offer with a current total of 135 scenes and interviews. Basically you are getting great value for money from this membership and it's one that you are going to want to stay with as the movies and galleries just keep getting better.
You click in to your members' area and find a list of the recent scenes from the three sites you can now access. Up the top are the links to the bonus networks, and a top menu. You are going to find this members' area is very interactive with a functional account area, a page where you can make up your own profile and give yourself a presence on the site, and a function with each video where you can cut and paste and make a playlist of your favourite moments; this can then be shared with other members I believe. You also find good viewing options, linked tag words, a rating system, good write ups and descriptions and regular updates. In short, this site and set-up has everything you need to feel like you actually belong to something valuable and good.
And the movies then simply make things even better. You're looking at top twinks and horny amateur boys here, smooth jocks and some older guys, plus some professional porn models. Your three sites (you can check out our detailed reviews of each of them) are: My Gay Boss for some horny sex in the office with guys in suits and hot office juniors; My Husband is Gay for some straight to gay and back again antics with allegedly straight men and their gay-boy fuck buddies; and the newest site in the list, Bang Me Sugar Daddy for some intergenerational and hardcore action and interviews with top studs and smooth bottom twinks.
Whichever site you are in, you find that the emphasis is always on quality: good filming great performances and good sound and light, you are in safe hands with this company. You can stream movies in a choice of four qualities, from a 'low' quality version to a full 720p one. The 'low' one buffered very quickly for me and wasn't too bad even at full screen. There are also six download options per scene with WMV in two high quality files and Mp4 files from low to 720p, so there should be something suitable for everyone there. You also find good write-ups with the movies and also written information about the actors. There are those interviews too so you can really get in depth with the guys, and don't miss the behind the scenes stuff which gives you a good insight to exactly how this quality porn is made.
Galleries come with each scene and hold various amounts of images each; you navigate by thumbnail pages, there are zip file downloads, automatic slideshows that you can stop, and images that are at 1,000 x 667 in size, fitting nicely on the screen while being sharp and clear.
As well as the main videos and galleries from the three featured sites, you can also access four pages of feed videos, displayed in the same style console with all the neat functions. And then you can experience everything on offer from the two bonus sites. Add all this together and you've got a great value membership all round.
Bottom Line:
But it is not just the value that appeals at Phoenixxx though the value is good. It is the combination of older and younger models, the quality, functionality of the pages and regularity of updates with the variety and bonuses that make this one of the hottest memberships of the moment.
VISIT Phoenixxx NOW!
VISIT Phoenixxx NOW!