Austin Wilde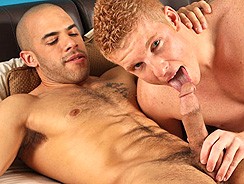 JUB Site Rating:
0 total vote





Austin Wilde's Billing & Pricing
Austin Wilde's primary billing processor: In House
$2.95 for three days
$29.95 for one month
$68.95 for three months
VISIT Austin Wilde NOW!


So, Austin now has his own site, but that doesn't mean you only get his content when you sign up here. Oh no sir, you get to access not only all the Next Door sites, and there are 21 in your bonus list, all exclusive, but you also get to see Austin in live shows because members get access to the steaming, exclusive and perfect ND Live Shows area too. So, if you're looking for value for money then this is a package for you.

And talking of packages... Austin does pretty well in that department too. You can check out his stats on his About Me page before you start to test the goods for yourself in the hot movies. Austin is a guy who clearly likes sex, you can tell that from his performances in the 13 movies currently available on his site. Only 13? Yes, well he only started the site last year and he has been very busy with movie making and live shows, and you do have hundreds more scenes in your bonuses, so you shouldn't be worried about this content count. Not when you get such natural and horny videos to view.

Simply select one from the Movies page and come to a large Flash stream that's also available in a lower resolution version, or take a quick and simple download in a high or lower WMV file. I checked a few and found great quality, as I knew I would, some other top names like Mason Wyler, and great performances all round These are movies that are well worth keeping. They run for good lengths of time, around 20 minutes, the camera gets itself in on all the angles you want, they are naturally 'performed' and I actually can't find anything wrong with them at all.

Ditto the photo sets, which numbered 16. They only have around 20 pics in each of them, and these only opened up to 344 x 519 in size, but I'd rather that than thousands of little screen caps. The images are good quality, they take you through an action set, they give you some posed pics too, and they are easy to navigate.

And as for the action in general: you've got Austin going wild with some younger jocks, there are threesomes too and all kinds of horny combinations. It's good and solid, standard one-on-one and group sex scenes, well made and well presented. You've got descriptions and intros the viewing pages, there are links to other, related scenes, and you get screen caps with the movies too - so that's something else to add on to your content count. Actually, some of the screen cap pictures were larger than the digital ones, but never mind. Click into the 'On the set' area for 10 behind the scenes clips and longer scenes, and find out what goes into a photo shoot or a video; it's actually very interesting but it might take some of the spontaneity and atmosphere out of a movie if you see this first and then see the finished production.

Anyway, don't worry about that, click into the live shows area to find out who is going to be on line and when, there is a counter on your home page too so you've no excuse for missing a show, make use of Next Door Chat and check out the stores and other links, and then make sure you're back on line for the next hot Austin Wild update.

Bottom Line:
A good site featuring a horny jock form the exclusive Next Door stables; good quality movies, horny guys, backstage footage and a live show site included free of charge with your bonus sites. Join here and join all the excellent Next Door (and other) sites in one go.
VISIT Austin Wilde NOW!
VISIT Austin Wilde NOW!