Fetish Force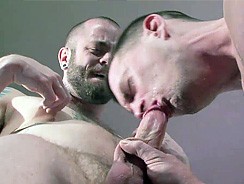 JUB Site Rating:
0 total vote





Fetish Force's Billing & Pricing
Fetish Force's primary billing processor: In House
$34.95 per month recurring
$69.95 for three months recurring
$149.00 for six months non-recurring
VISIT Fetish Force NOW!
This site is an absolutely 'must see, must join' for all fetish fans. If you're simply curious then be prepared to be shocked, if you're really into your fetish content then you will be amazed at the variety, the guys, the quality and the whole site in general. It comes from one of porn's top production houses and it's not to be messed with.
Logging in, after taking a quick look at the tour, you're going to find a well designed and laid out site that is clearly run by people who know what they are doing. And you are going to kick off at a homepage where the page is packed with samples, link sm, info, news, dates and categories of fetish content. I counted 32 different fetishes covered here, some more than others, and that's the thing that most stands out about Fetish Force, it leaves no stone unturned, no nipple un-clamped and no ass un-invaded. Come to that there are very few cock un-invaded either, as insertions are also on your menu.
You can use the top menu to click to the whole set of videos, 47 at the last count, or select one from the homepage. You arrive, once you've chosen your scene, at a viewing page that is surprisingly clear and simple, when compared to the index pages which are dark and busy. You've got a Flash stream to use and that player comes with a choice of five resolutions, or bandwidths, from 38k up to 1500k and that's for both Flash and WMV. You can also opt to download the videos but you will have to stay a member to view them as they are protected - they are on general release and Gunz Blazing don't want them stolen; quite right.
Movies are well made, and that's that. They are atmospheric, hard-hitting, well filmed, full of horny fun and nasty fetish moments, and I mean that as a compliment, and they are always clear and solid in terms of visuals and sound. Choose the best connection for your set up and you won't get any buffering problems. Then simply sit back and enjoy the show - or wince at it if you're not used to spanking, fisting, pissing, slapping, guys sticking poles in their piss slit and having huge dildos inserted into their asses.
Ok, top quality fetish videos viewed, what's next? How about some photo sets? 27 good quality digital sets wait for you here, each with differing amounts of pics, between 20 and 90, and each covering a hot fetish moment or two. Images open up to good sizes, come with jump-to lists and slideshows and can be saved individually. You've also got the chance to comment and rate each scene or gallery so you can get involved with your site, there's a search engine running and you have a handy 'add to favorites' function to use as well.
And after that, if you need to calm own for a while, you've got the XXX Cinema, which gives you 18 non-exclusive feed sites to view. But if you want a real bonus, and I mean a bonus, then check out the Live Shows - these are exclusive to GB members and you don't pay any extra to view them. There are archives of previous shows and you are told when the next live performance is going to start. Now that's what I call great value for money.
Bottom Line:
It may not be the biggest fetish site around, it's new and growing, but Fetish Force is gunna whack you between the eyes, or directly in the nuts if your prefer, with its quality, its raw edge fetish action, its pain and pleasure combined, and it's expertly designed site and top quality productions. Gush, gush I know but I was bowled over by it and you will be too.
VISIT Fetish Force NOW!
VISIT Fetish Force NOW!