Club Hancock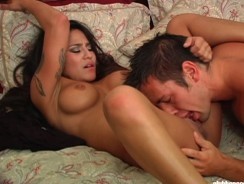 JUB Site Rating:
0 total vote





Club Hancock's Billing & Pricing
Club Hancock's primary billing processor: Ccbill
$34.95 for 30 days (all sites) recurring at lower rates
One site:
$24.95 for 30 days, recurring
$27.95 for 30 days non-recurring
$59.95 for 90 days non-recurring
$99.95 for six months, non-recurring
VISIT Club Hancock NOW!
Here's an exclusive site that covers many niches: hard and horny guys solo style, hot anal action with two hunks together, steamy threesomes that are MMF (bisexual) and even tranny action. And it's all exclusively from the Hancock Studios. You can join all three sites that Mike has on offer, from the join page, or you can go for just the one. If you do join all three your membership reduces over time so the longer you stay with him, the more value he offers you.
But let's take a quick look at the Club. You start off with 33 original videos and the neat thing here is that you start at the most recent. Pages one and two with 12 scenes each will take you backwards in time. On page two, to give you an example of the variety on offer here, I found five straightforward straight action scenes, four gay hardcore ones, two bisexual threesomes and a dominating tranny scene.
Being me I tried out a gay duo and found that the scene came with a write up, a set of screen caps and a choice of viewing options for the movie. There were full length streams and downloads, and clips too. These were in two qualities of WMV with 764kbps @ 720 x 480 being the standard resolution for the higher quality downloads and for the streams. No trouble there, it's a mid-range speed that should suit all connections, though dial-uppers may have a wait on their hands.
The movies are well made, you can say that about all Mike Hancock's work and you should have no worries that these hot amateurs don't know what they are doing, they simply fall into their action in an natural way, which means your movies come across as genuine and unrehearsed; that adds to their sexy feel. The guys are hung, as are the trannies, and the girls are hot too. It's a good mix and, as long as regular updates happen and the stock builds, this is a great site to be apart of.
As for images: these are screen caps at a decent size 640 x 470, and there are mixed amounts per gallery. You click through them one at a time, and there are no slideshows or zip file downloads, so it's all very simple. Actually navigation generally is very simple in this site and you certainly won't get lost.
The model index contains 39 boys and girls and each one comes with a very detailed set of stats. You are given a face pic to guide you through the index and each model's name. Click who you want to see to get to the stats and the links to his or her appearance. Kody Henshaw, for example, appeared in a straight fuck scene and then a gay one - so he's getting the best of both worlds. And so can you when you sign up and slip into this impressive site.
Finally, if you want to follow Mike you can use the link that will take you to his Twitter page, and if you have any trouble you can click into the support area.
Bottom Line:
Club Hancock is a good mix of straight, gay, bi and some tranny/domination sex that is easy to use and good quality. The productions are exclusive, and the amateur models turn in great performances. Whichever of the three Hancock sites you choose to join, you won't be disappointed.
VISIT Club Hancock NOW!
VISIT Club Hancock NOW!