Homo Active Vod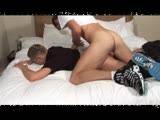 JUB Site Rating:
0 total vote





Homo Active Vod's Billing & Pricing
Homo Active Vod's primary billing processor: In House
$0.02 per minute
$39.99 for credits for $45
$49.99 for credits for $60
$99.99 for credits for $125
VISIT Homo Active Vod NOW!


The main page lists everything you're going to need: categories, searches for stars and studios, top lists and links to your account so you can see what you've got left. It also shows you some of the latest release with box shots, and currently there is a discount offer available - so hurry up and make use of it. You will need to do that registration thing but it's quick and free, so no worries there. Remember you're not going to pay anything without realizing it here; and there is a free trailer area so you can check before you buy.

So, you've registered and logged in, you've bought some time and you're ready to go; but where to start? Well, that's' up to you and depends on what you want to see. The fact is there is probably just about something for everyone here - from twinks to fetish, from hunks to European, from A to Z, it's an impressive list of categories and titles, far too many to count. And there are well known studios in the list too, a list that is worldwide and not just American.

When you've decided what you want it's a simple case of clicking the box shot, reading the generous details and seeing what scenes are available. These scenes are viewed on line in Flash and there's a high and a lower resolution version for you; you can switch between the two, and go full screen whenever you want. So even if you're on a slower connection you should be able to view your scenes without any start and stop. Homoactive.tv knows that not everyone want to see the build up or the story line so you get a slider on your viewer which enables you to jump forwards and backwards - a little time and money saving device.

There are links to the models too so you can follow your favorite guys around and see if he's in any more movies. If he is you'll be given a list of box covers to choose from and, as each scene comes with names and details you'll know exactly which one to view next. For ditherers there is a top 20 list, and it was nice to see Fit Lads right up there at number two. If English isn't your first language then you might want to try the site in German, French or Dutch - it's like they've thought of everything! There is even a favorites area so you can store whatever you want and come back to it later without searching. But you can search by keyword or star's name, and generally you're not going to have any trouble finding the quality productions of your choice. And I say quality as Homoactive.tv only seems to use good quality studios and productions. Another feather in an already bird-like cap.

Bottom Line:
Is Homoactive.tv the biggest and best? I don't know, I've not seen all of the competition, but it's certain well priced, easy to use, interactive and presents only good quality movies. You have no worries here; you're getting a great value for money service and a speedy one too.
VISIT Homo Active Vod NOW!
VISIT Homo Active Vod NOW!