Eu Twinks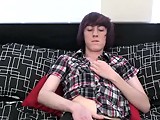 JUB Site Rating:
0 total vote





Eu Twinks's Billing & Pricing
Eu Twinks's primary billing processor: Paycom
$29.95 for 30 days full access
$69.95 for 3 months full access
VISIT Eu Twinks NOW!
I don't usually single out any one video from a site's collection but I'll make an exception here. I just downloaded one of the EU Twinks movies and ran it. It was one of the most erotic movies I've seen in a long time.
(Cold shower stuff, you know.)
It started with two sexy twinks playing soccer and getting instruction from their handsome, older coach. We then moved back to an apartment, where a post practice massage led to some very horny three way action with the twinks servicing the hunk's cock. One boy started on the other's ass while he continued to blow the coach and then came the spit-roast three-way. The whole thing climaxed, three times, with the coach unloading on the boys' faces, and then on their chests. The quality was great, high definition and clear, the sound was natural (couldn't understand the dialogue as it was in a language I don't know, but you don't really need dialogue in a film like this) and the movie, 'Playing for the coach' is now in my collection.
And if that kind of standard is typical of this site then you are in for a mind blowing, load blowing time when you join the club. EU Twinks is part of the GayKey network of sites so, if you've been to the likes of Asian Boy Toys or Boy Megaplex, then you will find some of the same content here. But this site is all about twinks and hot boy sex. You've got a large collection of well made movies that you can stream or download, unzip and play whenever you want. The scenes and 'stories' are all different with solos, couples romantically making out and then unromantically fucking their brains out at home, pool parties, orgies, threesomes and older on younger action gets a look in too.
You can view good quality stills from the movies in the gallery area where you will find loads of photos per set, easy navigation and as many high resolution pics that you could wish for. Both the vids and the galleries can be ordered alphabetically as well as by the default by upload date so if you find, for example, a boy in a gallery and fall in lust with him you can easily search to see if the video version exists. It would be good to have galleries linked to vids and vice versa which would make it even more easy, and it would be good to have other viewing options
(different file sizes, media players etc.)
I could suggest all kinds of things to enhance the site but at the end of the day what you have is good enough. A lot of it is better than good enough actually and there are no complaints from me about the quality of the guys, the content or the navigation.
The only thing sticking to the back of my mind is the fact the site is called EU Twinks, but there is little information about which parts of the EU each boy comes from. A tour around Europe with these boys would have been fun; a 'search by country' function would have done it. So, to find out where these studs in the making are from you will have to download and listen to each video in turn and make up your own mind. Hardly a chore!
Bottom Line:
Totally hot and smooth twinks appear in well made, exclusive and easy to access videos that will blow your mind and everything else. There's a lot of content, loads of extras including feed sites, bonus sites, extra videos and galleries, stories and some links to other cool places. This site contains some of the horniest scenes you could ever wish to feast your eyes on.
VISIT Eu Twinks NOW!
VISIT Eu Twinks NOW!