Brazilian Studz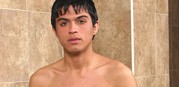 JUB Site Rating:
0 total vote





Brazilian Studz's Billing & Pricing
Brazilian Studz's primary billing processor: Paycom
$29.95 for 30 days recurring
$49.95 for 30 days non-recurring
$69.95 for 90 days recurring
VISIT Brazilian Studz NOW!
You know, I could just make a list of all the excellent things I've got to say about Brazilian Studz and leave it at that. But I know that you like more detail so I will try and cram everything into this one page:
For a start these movies and galleries are exclusive to the network that you are buying into. And this is a network that covers not only the Latino and Blatino niches, as it does with this site, but also Asians, bondage, fetish content, skater boys and straight-goes-gay content too. As a member of one of the sites you get access to them all, so you're really getting into six sites for the standard price of one here.
Another good thing to be said about the site is the design. There are interactive functions such as rates, comments and a favorites area, and the text is always clear and easy to read. The links are obvious, you won't get lost, and it's very easy to navigate.
And then we come to the guys and the sex, which is what we really wanted to know about. Well, I counted 156 movies when I called in and it looks like there is a new one being added every week. As you would expect to find on a Brazilian hardcore site there are Latino guys galore and that means plenty of uncut and cut, and hung cock. There are solos, there is action, there are groups and all kinds of locations and set ups in use. So you're not going to get bored with these offerings, not ever. The guys range from twinks upwards, there are black dudes in here too and the occasional white ass for some interracial moments, and you get the same viewing options throughout. These are kind of simple, but there is a WMV stream in a mid-range quality, there are MP4 and WMV downloads too, and each one has a set of static screen caps to show you how the action unfolds. You can't enlarge these but there are image galleries provided elsewhere.
Actually there are 372 galleries which are digital, well put together, and which carry various amounts of images each. You can run slideshows or download zip files so all the handy viewing tools are there. You could spend hours in this area alone, taking in the sight of hard muscles, tight asses, long, thick dicks and cute, handsome faces. You're going to find solos in these galleries, but over in the Movie Shots area you will find 112 sets of images that come from some of the many movies. Again these have the standard viewing options, and the only thing missing for me was a link to the video from which each gallery comes.
But that, and a model index, were the only things missing, and actually there is a search engine so you can note the title of a gallery and look for its video later, and you don't really miss these extra functions. Especially when you've still got five bonus sites and several feeds sites to explore, and all included in your membership.
Bottom Line:
The bottom line here is that you'd be mad to miss this site. Any Latino lover, anyone with a hot'n'hard thing for Brazilian guys and anyone who's after some well made, hardcore of any description, needs to see this site and this network. You're getting regular updates, loads of content - there are thousands of original movies throughout the sites you can access, and you're getting great value too. But most importantly, you're getting some of the best looking, most well hung and horny Brazilian models you're ever going to see.
VISIT Brazilian Studz NOW!
VISIT Brazilian Studz NOW!