His First Gay Sex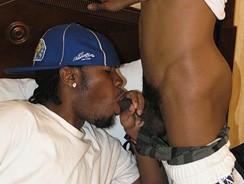 JUB Site Rating:
0 total vote





His First Gay Sex's Billing & Pricing
His First Gay Sex's primary billing processor: Paycom
3 Day Trial - $1.95
7 Day Trial - $9.95
30 Day Full - $39.95
90 Day One Time - $69.95
VISIT His First Gay Sex NOW!
In the last couple of years or so there have been loads of sites starting up that offer us the chance to view genuine straight guys having gay sex for the first time. You may wonder how straight these str8s are, and you may be skeptical and think that they are actually bi guys or gay models simply acting straight. So what you want to be sure of is that the guys you are going to view really are straight. How do you know? I always look for the interviews at the start of these movies, listen to the guys talking and watch their body language. At His First Gay Sex you get the chance to do that in the 240+ movies and you will be convinced that these men really are straight.
They are also tricked into the gay sex, which adds an element of fun and a sense of extra reality to the scenes. They're often told that they are being paid to make a straight sex flick but then the chick doesn't turn up, buy hey! We have a gay guy here who will suck your cock for you and we'll still pay you... And so the hot scenes start.
It actually took me a couple of minutes to find the 'view all episodes' link
(look for the text link in the most recent update box at the top of the home page)
, but there were easy to find links to the most viewed and most recent episodes too. When you do start to browse around you'll notice that there are good viewing options here with streams and downloads available for up to five different connection speeds. You can filter out only the HD versions if you want (not all movies are in HD) but don't miss out on the older ones as they are just as hot and fun to view. Running a standard, mid-range WMV stream I found the resolution to be 986kbps @ 640 x 360, with higher and lower quality versions available in WMV and Flash too; but this middle of the road one was just fine.
Your str8s here are varied. I found some very sexy looking younger guys with puppy dog eyes and smooth bodies, some 'standard' ordinary guys from the street and some older and slightly more 'specialist' looking amateur men - these models will suit all tastes. There's a great variety of body types, cocks and action too with bareback anal, loads of oral scenes and, in each one, you are guaranteed a genuine straight guy getting fully involved. The video making is of a good quality, the sound is clear and natural and there really is nothing to fault with the way the site deals with its niche or puts the movies together.
And His First Gay Sex lets you into some other of the 'His First' series of sites too. In fact the Top Reality Sites listed in your left-hand menu include His First Facial and His First Huge Cock in the list of six full members' areas you can access. But the bonuses don't stop there. The reality content is exclusive but for non-exclusive extras you have some 17 feeds sites and links to VOD, chat, dating and stores too.
And the next great thing about His First Gay Sex is that it lets you get interactive. You can add anything you like to your personal favorites area, you can rate content as you go, it's easy to search the site and there is good help and support to get you started. All this is neatly tied up in a re-designed members' area that is clean and tidy, full of functions and features and really easy to navigate around.
Bottom Line:
Yup! Genuine straight guys
(listen to the chat at the start of each scene)
, a great reality feel, good quality, exclusive content, plenty of interactive options and bonuses and members will get exactly what is promised on the tour. Perfect.
VISIT His First Gay Sex NOW!
VISIT His First Gay Sex NOW!