Uk Scally Lads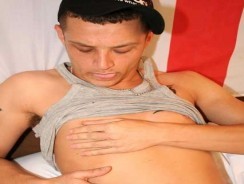 JUB Site Rating:
0 total vote





Uk Scally Lads's Billing & Pricing
Uk Scally Lads's primary billing processor: Ccbill
$19.95 for 30 days recurring subscription, automatically recurring at $17.95 every 30 days.
$49.95 for 90 days one off membership, no recurring.
VISIT Uk Scally Lads NOW!
If you're not a Brit then you may need a glossary for this one. 'Scally' is a colloquial term from North West England that came about in the 1980's. Shortened from 'Scallywag' it refers to a roguish, working class young man. Not to be confused with 'Chav', a 1990's expression referring to a similar kind of guy
(or girl)
who wears fake or original designer wear but who is a bit rough around the edges otherwise. Those are the two important words to remember here though 'Rude boys' also make an appearance and what they are will become clear once you enter the site.
Right mate, we're in your actual members' area and it's a straightforward, straight looking kind'a place wiv a left menu and six scally scenes per page. That's just over 60 exclusive and original scenes featuring, at a guess, 50 or so young Brits who want to earn a bob or two by jerking off solo, shoving toys up their asses
(sorry, arses)
and generally getting horny and dirty together. Doing a random click around I came across Jordan and Jayden, two fit lads from the Leicester area. (Pronounced 'Lester' but let's not get into English pronunciation or we will be here all day.) A preview on the video runs as soon as you hit the page, there's a decent length text to set up the scene and then the list of their content and your viewing options. Image gallery, slideshow, gallery zip to download, MP4 file and a WMV file, both to stream or download.
Ah, but can Brits make good sex scenes? Yes of course they can. Especially these Scally, chav guys, 'cos they don't care about inhibitions, they have no scruples or morals, all they want to do is get their cocks in each others' mouths or arses and have a ball. Which is exactly what these two did in a great, 26 minute long movie.
(Sorry, film.)
Checking out the model index I found six Rude Boys per page each with a face shot. These aren't the kind of glamorous looking porn models you might be used to, the site isn't about them. It's about ordinary Brit guys from the street, so expect beer bottles and attitude as you explore them. And here's a great feature. I clicked one guy because he rather took my fancy and found not only his basic stats and links to his appearances but his email address too. So you can contact these oiks if you want to and hopefully they will reply. Adam appeared in a solo scene and a duo one, he's got a great cock and page after page of photos, (some of which didn't open; why?) never mind he looks great in his track suit (sweat pants to you), smoking a fag (cigarette) and plugging his arse with a dildo while striking his boner, (stiffy, woody, cock, prick, knob, shafter - call it what you will.)
So, there you go mate, loads of hot Scally lads in solo and hardcore scenes, great viewing options, well made movies and galleries plus the added attraction of a blog, newsletter and E-cards to send. If you've got what it takes to join this crew then you can apply to be a model but make sure you're young, scally, hung, sexed up and probably available in the UK. If not, don't worry, you can simply enjoy what these hard-nosed young Brits get up to and get off with them. Sorted.
Bottom Line:
Scally lads and Chavs caught naked at home! Youthful Brits have great sex and make great porn! Shock horror scandal!
(British newspaper headline 2008.)
VISIT Uk Scally Lads NOW!
VISIT Uk Scally Lads NOW!