Lads Uk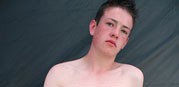 JUB Site Rating:
0 total vote





Lads Uk's Billing & Pricing
Lads Uk's primary billing processor: Verotel
30 Days Recurring - $12.99

30 Day Non Recurring - $14.99

90 Days Recurring - $24.99

90 Days Non Recurring - $29.99
VISIT Lads Uk NOW!
Lads UK is a British site, and I believe it was one of the first British gay nude websites to start up. This was back in 1997 and the guys who run it started it off as a hobby; there is an interesting About page which explains that the site went dormant for a while but, since 2008, they've got back to it, and have started updating content more regularly. The stars of the show are good looking fit lads, all from the UK, so for a bit of youthful British beef this looks like the current place to come.
There's an upside and downside to lads UK. It's a very simple looking site, the navigation and design are nice and neat and there's lots of white space with very clear links and basic pages. But this still manages to look professional. It also makes finding the content you want to see a very easy process, and you'll have no trouble getting to the 44 exclusive videos, nor will have trouble finding the 57 sexy young models. You won't have any trouble streaming or downloading the videos either, and you won't have anything to complain about with the quality of the images.
On the other hand, though, you won't find the site particularly interactive. You're not able to reorganise the model index to see the lads listed by date, for example, although they are listed alphabetically and you are given stats and a written intro. There is no search option or add to favourites function, and there are no dates with the content so you have to keep an eye on the home page to see when new content is being added. In this respect Lads UK is not very interactive. It's simply a site to view and use and enjoy, rather than to get completely involved with.
But then again on the upside, you have those exclusive videos and the boys that are posing here are perfect and are great specimens of UK male. They are mainly on the younger side, I would guess late teens and early 20s, they are varied in looks and have a sexy, amateur feel to them. And they're all genuine amateurs, doing this for the first time. The videos are divided up into Photo Shoot videos, where you see the filming of the photo shoots of course, there are Solos, and there are three Duo video so far. All these movies are presented in WMV format that you can stream or download. The lower quality one is at 340kbps @ 320 x 240, which is a little on the low side, but quick to stream and the higher quality version is a decent, mid range version at 768kbps at 640 x 480. If you are on a dial up or slow connection it might be a good idea to take time to download the larger version and view the videos this way as you will get a much better quality presentation.
Image Galleries a well-stocked with around 120 individual images each and these open in Flash to a decent size of 408 x 543 and a slideshow option starts as soon as you select the first image. Again, there's no interactive choices here, the slideshow simply runs for you, but it's a nice way of working your way through the well taken, good quality, digital photos that each gallery presents you with.
To find out more about what's going on, you can check out the blog. This is dated back to 2002 and is made up of very simple paragraphs of text with no links or images, but it does keep you up-to-date with what's happening with the site.
Bottom line:
Like a Phoenix from the ashes Lads UK has come back to life and we're very pleased that it has. The quality of the boys outshines many other models from UK sites. Everything is very simple to use but we could do with some more interactive options.
VISIT Lads Uk NOW!
VISIT Lads Uk NOW!