Cruiser Boys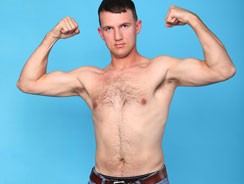 JUB Site Rating:
0 total vote





Cruiser Boys's Billing & Pricing
Cruiser Boys's primary billing processor: In House
$29.95 for one month
$59.95 for three months
$89.95 for six months
$119.40 for 12 months
VISIT Cruiser Boys NOW!
Cruiser Boys is all about bringing you hot jocks from Southern California and it does just that. But it does it with simplicity and style. And it's been doing it since August 2000 and, with one new update every week, it's now packed solid with hot content. But it's still cramming in exclusive videos and galleries and doesn't look like it's going to be letting up any time soon.
Once you've paid your well priced membership it's easy to slip into the members' area where the real treasures lie. You'll first fine a welcome page from where you can go off to chat with other members who are on line, this opens in a new window so you can chat and browse at the same time. You'll also find the bonuses here and there is a nice list of some of the better quality feed sites to check out. And you can also slip into the Cruiser Boys main area at a click of your mouse.
This is very simply designed. There's nothing flashy here, no advertisements to clog up the pages, just a simple list of months, years and content with the most recent addition and what's coming next highlighted with a photo. Simply select a month and away you go. Back in August 2000 I found four simple galleries and a movie that was in Quicktime format and divided into clips; the sound was fine, the streaming was quick and the video quality was good. The quality was just as good in February 2009 where there were three solos and a couple in action. Here though I had more viewing choices with WMV, QT and an iPod version available, in two qualities, and all were downloadable. The images were a good size at 600 x 900 and these too were clear and sharp. So you have no worries about the quality of the content at Cruiser Boys.
Actually you have no worries about anything really. I have to say that it's not the most interactive site I've seen, a search option and an 'add to favourites' function would have been nice to see, but it's so easy to find the content that you can't really complain. You will find a link to 'comments?' where you can fire off an email if you want to offer feedback, and navigation is straightforward with links back to where you started.
You get to find out a little about these guys too with descriptions and write ups about the scene or the guys appearing. Again this is basic, but the boys speak for themselves, sometimes before the action starts, otherwise just with their looks. Talk about hot bodies! You've got acres of smooth, muscled flesh here, miles of hard cock and a sea of dreamy, come-to-bed eyes to swim in. If you want to know more then simply click 'play' in your viewing console and listen to your jock chat to the camera for a while. The streaming here was nice and quick, and the sound was clear too. The player that opens up in a new window allows you to jump around from clip to clip. If you're worried about your connection speed then don't be; the newer, high definition movies are perfect and even the lower quality versions play well with no distortion, so everyone is going to be able to view these exclusive movies.
Bottom Line:
Things just keep getting better and better at Cruiser Boys, and there are hundreds more Californian jocks waiting in the wings to fill the simply designed pages with real man on man action. You're getting something of a bargain here with so much content, regular updates, prefect guys and loads of bonuses too.
VISIT Cruiser Boys NOW!
VISIT Cruiser Boys NOW!