Adam Cruise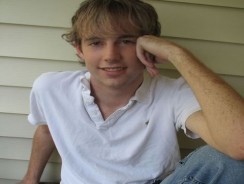 JUB Site Rating:
0 total vote





Adam Cruise's Billing & Pricing
Adam Cruise's primary billing processor: Ccbill
$14.95 - 7 DAYS renewing at $16.95/month
$19.95 - 30 DAYS renewing at $16.95/month
$21.95 - 30 DAYS - One Time Charge
$42.95 - 90 DAYS - One Time Charge
VISIT Adam Cruise NOW!
There are well over 100 stunning guys waiting for you at Adam Cruise but these are guys with a difference. Actually they are all different kinds of men and range, if you need 'types', from twinks to muscled studs with all manner of hunks and jocks, college dudes and ethnic guys in between. Adam Cruise is your 'cruise' director and he guides you through the original and exclusive content with the ease of a well oiled dick sliding into a well greased butt. But there's more to this site than your average hardcore gay sex videos and galleries. Kind of.
There isn't a huge amount of hardcore to be found actually; the videos I saw were solo sessions and the galleries contained mainly individual sets of pics. But the site is really about the glory of the male body and not the naughty things that us bois sometimes get up to. So expect clean, crisp, professional images rather than downright dirty videos and you'll be fine.
There are 12 pages to the gallery area and here's a random selection from page six: Jack is a 25 year old straight lad with an 8" cut cock. He features in three pages of images which click up to a good size. Paulo is a swarthy looking fellow with a nice cock that curves to the right and his pics also enlarge in individual windows. The only problem here is that you can't save these images; as soon as you right click to download them the window vanishes. There is no slideshow option either so if you are viewing these hunks in order to give yourself a little hand relief you'll have to find one image and stick with it. The images are good quality and the men are horny but they don't stay with you for very long.
Unlike the videos, which can be a bit slow to stream. There were four of these when I viewed the site, each one featuring a solo guy. He came complete with his stats and images but these took a while to load and, when I clicked back to the site to view something else while I was waiting, the image page closed. They're all like that - click on it or off it and the image vanishes. As for the videos: these streamed in a WMV player, you need to enter your username and password as they are protected but they can be downloaded too. There was only one choice of file size/quality and the buffering and streaming - on a slow to medium connection - took a long time. It does, however, carry on in the background while you go and view other content and features.
Features such as: the model page where you too can apply to become and Adam Cruise model. There is a list of criteria and an email address on the Contact page where you can send your details and sample photos. There is an Auctions page where, from time to time, you can bid for items of clothing worn by some of the guys in the photo shoots and there is a Jobs page where Adam advertises vacant positions: photographers and oral receivers being the main ones. The Links list contains links to some current pages and to others not yet established, such as reviews and testimonials about the site so keep an eye on that for the future.
Bottom Line:
A bit sparse at the moment is Adam cruise. You can't fault the quality of the content, though more of it would gain a higher score, and you can't fault the guys. There are never before seen men here who should grace your personal collection of videos and pics but with the content so well protected you won't actually be able to save them. A choice of video file sizes and downloadable images
(like many other sites provide)
would make the content more accessible.
VISIT Adam Cruise NOW!
VISIT Adam Cruise NOW!