Wank Vids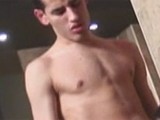 JUB Site Rating:
0 total vote





Wank Vids's Billing & Pricing
Wank Vids's primary billing processor: In House
$29.85 for 30 days unlimited access
$69.85 for 3 months unlimited access
VISIT Wank Vids NOW!
Wank Vids is what you might call a 'bit of everything' site. Don't know exactly what you want to get off to? Come in here as you are going to find something hot and horny to view, download and enjoy. There are some exclusive videos here plus many, many others from other studios. You have bonus sites and feeds to get your hands on too. So surely you're going to find something to soothe that aching cock of yours?
Just because a site has varied content doesn't mean it doesn't know what it is about. Wank Vids is about bringing you content that you will want to see while you wank, basically. Just to make sure that no one misses out there are 18 categories of videos. These will take your from bears to twinks and from shemales to fisting so simply start with your favourite genre and work your way around. Finding this content is easy, it's all listed on the members' home page but once you've left that to go in search of something sexy to download you'll find the same content listed on the top menu.
Many of the videos now come with a streaming version that you can run on line. Be patient with it, mine started and stopped quite a lot and I couldn't get the full screen function to work. If you don't want to stream you can download the movies in zip files, unpack them and then run them on your own player. I did this with one movie at random and it played brilliantly. Well shot, well horny and well made this was an exclusive movie that was a joy to see.
(If you're not sure about zip files then the support page explains all and gives you links.)
Once unpacked, you'll find a WMV file that plays at 1,200 kbps @ 640 x 360. Good resolution, good size, clear and very rewarding.
There are 16 categories for the photos that Wank Vids gives you. Start with Amateurs for some great looking first timers and hardcore scenes, work your way through the Orgies where you'll find guys of all ages and races having a ball, and finish up with Uniforms and working men. I like this category; you have everyone from mechanics to policemen spanking naughty criminals. Images are a good size and navigation is simple.
Checking the rest of the menu for content you'll come across Live Sex Shows With Chat. Yup, it's basically and advert for ImLive but at least here you are told that private chat on this site will cost you extra. Never mind, check the streaming video theatres next. There are 28 of these and some are High Definition. This isn't exclusive content but it is a list of some of the more reliable feed sites out there. Again you can wade through a rich and varied amount of content from interracial to military, something which reinforces the fact that Wank Vids aims to be a site providing variety and achieves that aim.
You also have a collection of daily, short clips in various genres. Here you have a new window to stream the clip in and details of the DVD from which it came, plus a link to where you can buy it; neat. There is a bonus site, a collection of twink galleries actually, and you have a special promo-code for a video on demand site giving you ten minutes free, another nice touch.
Bottom Line:
All kinds of everything is here, loads of content, some exclusive, all easy to access and some extra bonuses too - all this adds up to a site full of variety that's good value to buy into.
VISIT Wank Vids NOW!
VISIT Wank Vids NOW!