First Auditions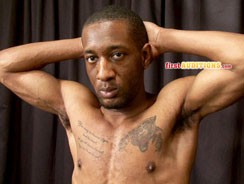 JUB Site Rating:
1 total vote





First Auditions's Billing & Pricing
First Auditions's primary billing processor: Verotel
$39.95 for the first 30 days, rebilling at $34.95 every 30 days thereafter
VISIT First Auditions NOW!
Oh yes! This is what we want to see. Over 600 genuine first time, straight, sexy, innocent, younger, older, hung, guys trying out a solo jerk off or getting touched, licked and sucked for the first time on camera. Think you've heard all this before? Ah ha! There is more to First Auditions than you usually get with an 'audition' site.
For a start the guys come from all over the planet. This isn't just a home-grown, LA or London studio based site. There are men here from the USA and the UK for sure, but there are also sexy types from Spain, Brazil, South Africa, Albania, Lithuania, New Zealand, Columbia, St Lucia, Bulgaria, Latvia and Poland - and that was only on page two of the model index. Truly international or what?
Actually there isn't a way to sort the guys by country and that would have been a real nice touch - you could easily find you Greeks or Irish, if there are any. But instead you have three other ways of looking at the models, with large, medium or small thumbnail pics and the guy's flag (country) shown on each page. Go for the larger pics if I were you as the small ones really are small. But which ever way you settle on a boy to view you're then in for a fun time.
On each guy's individual page you will find a short write up about him and then the movies. These follow a standard pattern in that you have an interview - get to know your wank buddy - a physical examination - really get to know him - and an erection/masturbation test - get to play along with him. There are photo studies too with pics to view. Checking the vids you'll find a couple of choices of resolution and WMV players
(there may be others, I didn't look at every single scene, there are over 600 after all and with each guy having three scenes that's at least 1,800 videos - give me a break!)
. Where was I? Ah, the scenes. These were sometimes short at a couple of minutes and sometimes longer, but each man has a solo wank to view so that's fine.
But there are also some movies in the 'groping hands' area where these boys allow another guy to play with them. There were 36 of these and this is where things get slightly more hardcore. Serge the 18 year old student from Belarus gets touched up, manhandled and deflowered, Sylvian the 19 year old barman from France gets the same treatment as does 25 year old Dave from the UK. It's all rather hot and sexy actually, and great to see.
That really is the layout of First Audition: there are loads of guys from various countries and there are solos with a few helping hand scenes to. It's fairly basic in other respects. There is some info and a few viewing options, the images are big and clear and easy to navigate around, and there are no technical or design problems. You are told the upload dates for each piece but there's no news, favourites area, search and sort options or feedback opportunities. Though there are some interesting links and a customer support link too if you need it. The emphasis here is on the guys and their first auditions. And, if a guy then went on to make another movie, you will find a link on his page to take you to it.
Bottom Line:
Simple in its approach to solo jerk off scenes and first time auditions, what this site does better than most in its genre is to find guys from all around the world. Got a Bulgarian fantasy? There are guys here from that country as well as many others. It's simple enough to use and very straightforward which means you can concentrate on the guys and their jerk off sessions, neat.
VISIT First Auditions NOW!
VISIT First Auditions NOW!