Gay Baggy Boys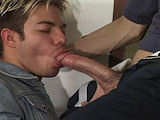 JUB Site Rating:
0 total vote





Gay Baggy Boys's Billing & Pricing
Gay Baggy Boys's primary billing processor: Ccbill
Option One: 30 Days $21.95 Auto Rebill
Option Two: 30 Days $23.95 NO Rebill
Option Three: 90 Days $59.85 NO Rebill
Option Four: 10 Days $14.95 NO Rebill
VISIT Gay Baggy Boys NOW!
Get lost, that's my advice. I'm not being rude and I am not addressing that comment to Gay Baggy Boys. It's actually a piece of advice for you for when you login to the members' area. Just click away and lose yourself in the wealth of content that this site has on offer. Where to start? 37 pages of exclusive, straight, amateur boys, six full length downloadable DVDs, 50+ Fleshlight videos (that link you over to a Tube site, so they're real amateur guys), clips from CityBoyz videos and so on and so on. It's a jungle in here but one which is fun to explore. Just make sure you set aside plenty of time to do it.
For example: The galleries area is divided into six sections that include skaterboys, ravers, street guys and punks. In one section alone I found 264 individual galleries of sexy young guys and some of these had around 200 pics in them. That's a great amount of sexy straights that will simply blow you away. Download the zip file or browse the gallery with the easy navigation links and you're on your way to jerk off heaven. Of course we can't be sure that these guys are really straight but who cares, they're hot. There are other features in the gallery area worthy of note too: click a lad and you'll instantly find all his image and video appearances, plus there's a cross reference function so when you've seen him with another guy in an action set you can easily click over to that other guys' appearances. If he's with someone else in a video or gallery then you continue the trail and so on. You see what I mean about getting lost?
Actually you don't really get lost as the galleries open in new windows and there are always navigation links back to the home page should you wander too far from the path. There is a 12 page model index too so you can always find your way by looks, if you see what I mean. I tried this out with a hot redhead called Jarrin North, clicked him and found 10 image galleries, four full length hard core scenes and 16 short clips all with him in them, busy boy - and a host of other gorgeous young things too. Yes, the clips were short and were taken from CityBoyz videos (that you could click a link to go and buy), I needed to enter my username and password to view the streaming, full length scenes, (but was glad I did) but these aren't complaints: the quality of everything was good - sometimes excellent - and the photo sets are all available in zip files.
You have good variety here at Gay Baggy Boys: not only in terms of the models and their looks but in terms of the solos, action scenes, locations, producers and type of content generally. Remember that that little excursion, above, started at the model index, it's just as easy and fun to check out the 31 pages of skaterboys, or 33 pages of Club Kids for example. Everything works in the same way with galleries and video linked together according to the little stud staring in them. But the best thing is, when you click the Videos and Stream main menu tab, you can then select to view the exclusive videos and pics. It's not all CityBoyz and Tube site content here. There were those 37 pages of exclusives when I was wandering around inside the site, that's around 330 original scenes and good looking guys.
Bottom Line:
Blondes, dark haired boys, smooth twinks, Latinos, punks, you name it if they are young, hung and straight in appearance you'll find them here. It's just a question of hacking your way through the jungle of great content to find the boy you want to play along with and you've got it made. So please do get lost, for as long as you want as you won't find so much street-youth themed content anywhere else.
VISIT Gay Baggy Boys NOW!
VISIT Gay Baggy Boys NOW!