Uomo Tv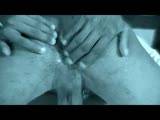 JUB Site Rating:
0 total vote





Uomo Tv's Billing & Pricing
Uomo Tv's primary billing processor: Ccbill
$24.95 for 30 days, recurring
$34.95 for 30 days, one time charge (Phone)
$29.95 for 30 days, on time charge
$49.95 for 90 days, one time charge
VISIT Uomo Tv NOW!
I have to say that for ease of use Uomo TV is one of the best. Then I have to go on to say that for quality Latino and dark skinned boys this has got to be a top contender for one of the best in the genre. Uncut and sexy all the way to the many cum shots. But just because the members' area is simple to use doesn't mean that it's not professionally set out.
It's a question of finding video and galleries here, that's it. But no extras of gizmos are really necessary. You've got a drop down list of page numbers and each one holds nine good sized images showing you the stars of the shows. You also see their names and the upload dates and uploads are very regular and frequent. Choose your boy(s), click and there you are. Actually you are at another well designed page with lots of information on it, the viewing options and the galleries; everything is in one place. And this page includes a large preview screen which starts to stream as soon as you open the page.
The viewing choices are also nice and simple: A large Flash version or a WMV stream or download at around the 2Mbps @ 960 x 540 mark. You have links to help and support if you need them, including links to the player software if needed. Actually Support is the only other area of the site, it's that straightforward.
But there is that information about the guys and the shoots, some background that brings you closer to them, and it's worth reading before you click to play. On some of these individual pages I found email addresses for the models, on others for the website, so you are definitely encouraged to get in touch and be interactive that way. You also get a nice helping of screen shots which are up at 964 x 562 in size. These, like the videos, are good and clear, sharp, in focus and good quality. There are no slideshow or zip file downloads, but clicking through one at a time isn't too much of a chore.
And as for the action... There is a mix of solo and hardcore here; some clips are short, others are longer, many take place inside but there are some outdoor ones. We're really concentrating on the boys, the Latino twinks and jocks that the site specializes in, and not looking at the scenery. And I have to say that the sight of some of these big cocks is going to knock your socks off a bit. Big dicks, tight asses, hairy legs, smooth chests, rimming, oral and anal, it's all in the mix but the quality of the models stays with you - young and sexy. Some Latino sites do go further than Uomo TV in that they give you lists of clubs and events, forums and chat, and other extras such as links to Latino magazines; but as long as you're only after simple and well made movies and galleries, featuring hot Latinos, and not too worried about frills and extras, then you're going to have a great time in here.
Bottom Line:
The Bottom Line here is that Uomo TV is a very simple site to use and one that specializes in original and exclusive Latino boys, movies and galleries. Everything is easy to use, the guys are hot, there is information and help if you need it and updates are twice a week. No messing about, just hot Latino sex.
VISIT Uomo Tv NOW!
VISIT Uomo Tv NOW!