Hdk Raw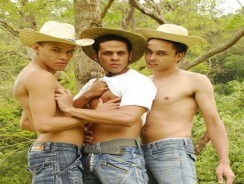 JUB Site Rating:
0 total vote





Hdk Raw's Billing & Pricing
Hdk Raw's primary billing processor: Paycom E.u
$6.95 for 3 Days
$29.95 for 30 Days recurring
$49.95 for 30 Days One Time
$69.95 for 90 Days
VISIT Hdk Raw NOW!
It's not often that a top production house lets you access its exclusive movies virtually for free but that's what you have here. Followers and fans of well made, gay, hardcore will know that Hot Desert Knights has a great reputation for producing good quality movies that feature hot, hung and hard bodied studs. It's virtually a twink free zone here with only real men appearing in the exclusive videos that are yours to download and keep, or stream on line, whenever you are in the members' area. And there are plenty of them, in fact there is probably enough content here to keep your fingers busy for several weeks, if you see what I mean, wink, wink.
Start your adventure in the world of HDK with the Raw Videos and you'll find around 140 scenes to get you going. These are the kind of things that wet dreams and fantasies are made of. Yes, there are some younger looking guys playing out their passions with each other but the emphasis stays on the hunkier, muscled man and, in most cases, on the more extreme side of hardcore: by which I mean fisting, three-ways, leather and bareback. And you can add to that list cum swapping, cum eating, ass stretching and any other kind of hard, ball busting action you care to think of.
You'll also find a line up of stars at HDK Raw with the likes of Steve Dragon and Chad Adams putting in great performances plus a goodly amount of European hunks and jocks. You see the action doesn't stick to one location, or even country, which gives you a nice variety not only of men but of backgrounds and atmospheres. There are condom free scenes with Eastern European guys at the Hung Hotel and in the classic Bistro Boys where you likers and lickers of young looking, fit lads will have a field day. You can join the three-way interracial party going on in several of the scenes, zip over to Palm Springs or Key West for some more location shoots or simply slide into the hard ass action in the dungeon. The site is called HDK Raw and some of the sex is raw, but don't take that to mean roughly put together. The film making is excellent as you'd expect from such a well respected company, the performances are all top notch and you are well looked after in terms of viewing.
For example: each of the movie scenes can easily be downloaded and there are WMV and MP4 versions on offer. If you want you can stream the scene with a simple click and the buffering and streaming take place nice and quickly. Each episode also comes with a set of screen caps to give you an idea of how the action will unfold and you can add your 'best bits' to your personal collection of favourites. You'll find links on each new scene's page and your vault of collected scenes is accessed from the top menu. This site is easy to navigate too, which makes viewing it even more of a pleasurable experience.
Also on the top menu you'll find a link to HDK Central. Now you have around 230 scenes to drool over. Some of them are also in the Raw area so there's a bit of doubling up, but there you can also access the less extreme content. You've still got your bears, studs and hunks but now you can add a few more jocks and guys who were yesterday's twinks and will be tomorrow's studs. Check them out in the extensive photo galleries that are also easy to access and that contain great images. And if all that's still not enough for you then check the bonus feed sites page for nine of the best streaming video feeds out there.
Bottom Line:
Great quality movies featuring hard bodies studs, extreme action, lots of bareback, erotic and hardcore scenes and all fully downloadable in a choice of formats. Not only do you have all that good news to consider but you must also remember that this is Hot Desert Knights we are talking about here - a big player in the gay porn production game and they're letting you access their movies and galleries for as long as you want. All in all, great content and great value for money.
Safe Sex Notice:
This gallery contains images of unsafe sex practices, also known as barebacking. Engaging in sexual practices without the use of a condom is a risky and unnecessary behavior. There are a lot of studios including the one listed on this page that film bareback or have bareback scenes in their content libraries. The images presented below should only be used for fantasy and you should not deceive yourself into thinking that "everyone is doing it." Further, you should not assume that just because you see photos or film content of barebacking that sexually transmitted diseases have been miraculously cured. HIV and other sexually transmitted diseases are very real and potentially lethal. Please practice safe sex in your own life and educate yourself regarding the dangers of not wearing a condom before having sexual encounters. Visit AMFAR for more information about safer sex.
VISIT Hdk Raw NOW!
VISIT Hdk Raw NOW!