Gay Asian Network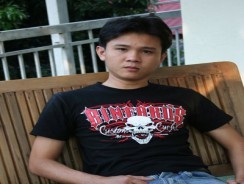 JUB Site Rating:
0 total vote





Gay Asian Network's Billing & Pricing
Gay Asian Network's primary billing processor: Paycom
$29.95 - 30 Days recurring
$49.95 - 30 Days One Time
$69.95 - 90 Days
VISIT Gay Asian Network NOW!
Sometimes you see things that are advertised as 'networks' and all they are is a collection of third party feed sites, some don't even keep to their promised niche and many have low quality, 'seen it all before' content. Well I am very pleased to report that none of that is the case with the Gay Asian Network. It's fast becoming the leader in Asian gay porn - if it isn't already, and if you want purely Asian porn then you can't go wrong here.
The network consists of four sites but within each one you have a variety of material and extras. I could write a page about each of the sites but instead I will try and distil what is four big sites worth of detail in to one page. So:
Japan Boyz features your standard set up of videos and galleries, feed sites and 'extras'. There are over 30 full length video scenes with sexy, smooth and cute Japanese guys; there is a great collection of photos too and both vids and pics have solo guys and action scenes. You have choices of video files, MPEGs for the best quality but also smaller ones that are compatible with various hand held devices, so there are MP4s and also WMV files too. The personals you find on this and other sites are links into KissJapan which is the leading Asian personals site at the moment so you see, we're staying within our niche all the way.
There's a similar set up at Gay Asian Amateurs, the second of your four sites. More smooth and sexy, young and sensual Asian guys get down to hard action for you in videos and galleries. There are the same extra features like streaming video feeds (not all Asian) links to the personals and the live cam site. This live cam site comes at a price, at least it does for the full service, but it does feature Asian guys so again we're staying in the niche.
For a bit of unreal Asian gay sex then site number three is my favourite. It's gay Asian Anime and features some great drawings, toon galleries, animations and illustrated stories. There's something erotic and permanently sexy about seeing these smooth, young Asian boys in drawings and you get top quality work here. From the Anime books to the fully animated (with subtitles) erotic on-going cartoon movies you're guaranteed quality and hard-core content.
Back in the real world we finish off with BoyKakke. And in case you didn't know that's an old Japanese word for cum shot facial, basically. The sex vids and pics here concentrate on the sticky end that all the young boys come to and there's a great collection of hard-core videos that end with such a face splattering. What I should also add is that each of the sites links across to the others in the network so you can travel around all of them as if they were one huge site. There is a members' forum where you can chat to other members and sometimes to the boys and models themselves. And, on top of all of that, the sites are updated regularly so there is something new on at least one of them every day.
Bottom Line:
Quite simply this is the network to go to if you're after Asian gay porn, there maybe some shared content but you won't notice it as there is just so much to see and do (did I mention the erotic games?) You're going to get only Asian content here - with a few feed sites that aren't - and it's gong to be good quality too. Honestly, if you want an Asian gay porn specialist then this is the place for you.
VISIT Gay Asian Network NOW!
VISIT Gay Asian Network NOW!