Berlin Casting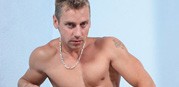 JUB Site Rating:
0 total vote





Berlin Casting's Billing & Pricing
Berlin Casting's primary billing processor: In House
$30 days access for 19.95 USD
$30 days access for 29.95 USD
$90 days access for 59.95 USD
VISIT Berlin Casting NOW!
Berlin Casting is a relatively new guy on the block and it's one that speaks to you in three languages: English, German and sex. You can have the site in either of the two main languages but whether you go for German or English the site is constantly about sex. Good sex at that with new guys to porn and exclusive models. What you see on the tour is more or less what you get inside as the members' area looks the same - the same classy design and easy to follow layout that is peppered with sexy young guys.
There is an easy to use home page once you have logged in and there you will find access to three bonus sites from the same team. Also nicely designed and with sexy young European guys. Also on this page you have your guys arranged by age, the most rated models on the site, news about who is coming next and, right at the top, links to other parts of the site. I went to the Content area first.
The content area takes the form of a model index with 12 interestingly sexy guys per page. (Actually the stats at the time of my visit were: 52 models, 152 videos and 6,342 images.) It is from here that you can start to explore everything the site has on offer. You have four age categories to sort by and one that says XXL cocks; or you can sort the content by the date it was put up, the guys' names or the members' rating. I clicked the 18 to 20 year age range and found 16 cute teens. I then selected Philipp, because I thought he looked the cutest, and found he had three video clips. These were WMV files that I could stream online in their own player. There was no choice of connection speed or file size and the movie did take a while to buffer on my mid-range connection so you dial up guys will have to watch out. File sizes for downloading were around the 25 Mbs mark though so it wasn't a huge wait. I went to look at the images while I was waiting and lost the connection so watch out for that too!
By the way - to download the clips you need to use the arrow/disc icon and not the 'video' link beneath the descriptive thumbnails. It makes sense once you see it. The files I tested were Windows Media Player, 640 x 380 @ 1323 kbps -good quality, good filming and perfect viewing with a natural soundtrack.
As for images: There were over 100 images for Philipp's solo jerk off scene and each one was 730 x 1100 in size - these were, I am pleased to report, good quality digital shots that were great to see and easy to download and keep.
Back at the home page, those stats were playing on my mind. I'd found the 52 models but not 152 videos - I assume the stats either mean 'clips' rather than full scenes or included the bonus sites too so I took a quick look at them. Berlin Male had nine more amateur guys featured and there was a street-wise, urban feel to them. Real Boys 4 U had a further 10 galleries and vids and Sweet Adonis had 16. It was on this last one that I found an action set as the majority of content on all these sites appears to be solo boys.
Bottom Line:
I wonder if these sexy youths are going to start teaming up to make action videos. That really would set the site(s) up above many other European, twink sites I've seen. There's no doubt that these young things are hot and sexy and I wish the site well as it adds more and more of this excellent quality content.
VISIT Berlin Casting NOW!
VISIT Berlin Casting NOW!