Dixter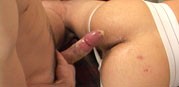 JUB Site Rating:
0 total vote





Dixter's Billing & Pricing
Dixter's primary billing processor: Ccbill
$21.95 - 30 days - Renews at $21.95 - after 3 months price drops to $17.95 per month (until cancelled)
$25.95 - 30 days - One-time charge (non-recurring)
$55.95 - 90 days - One-time charge
VISIT Dixter NOW!
Dixter.com
is new, hot and set to become a big hit with all lovers of amateur stud, hard-core gay porn. It features only amateur 'boy next door types' as they call them and I wouldn't mind having these boys live next door to me. They are all aged between 18 and 30, hung like the proverbial horse, have bodies to die for and sexy looks. O.k. so the site is all solo jack off scenes and there are only 21
(plus one duo scene)
but they are well made and a good promise of things to come.
Take one of the movies, 'Johnny' as an example. Here he is on his own page, there is a write up to introduce him to you ... he's 19 with an exotic look, there are six good sized pics from the movie to show you a little more and then there are your viewing options. Here are the technical details; the files (on all the movies) are Windows Media Player and you have two choices of size and quality:
Lower: 320 x 240 @ 225 kbps
Higher: 640 x 480 @ 716 kbps
Left click the link to start the stream in your media player or right click and save the 'target as...' to download the movie to your hard drive. There are no DRM restrictions so you can save these movies and watch them at your leisure. The sound and visual qualities are good, the guys are sexy and perform well and, considering this is a new site featuring amateur, first-time appearances, the overall experience is a great one. You'll be jacking along in no time, believe me.
On top of the exclusive videos you also have galleries to view. These are taken from the movies and from the shoot. Let me explain: The Movie Galleries contain hundreds of screen shots that have been lifted from the video camera. Unlike other sites where the screen shots are, excuse my language, crap, these ones are fine. They are around the 640 x 480 size but don't get too pixilated. The lighting is good and only the really fast action movements are slightly blurred. The Photo Shoot galleries contain decent, digital images taken with a high rez camera and properly formatted to bring you the best quality pics. There may not be as many of these as there are screen shots but they're bigger, clearer and posed. This, to my mind, shows that the webmasters at
Dixter.com
have spent time and money in arranging photography as well as video and this extra comes across on the site and raises the quality and standard.
And while I'm praising the standard and quality I would also like to point out how impressed I was with the design and the navigation of the site. There is none of that showy, flashy, all blinking all 'in yer face' stuff and no hard-core splashes of nudity and all that jazz going on. Just simple, clear lines, colours and buttons. Set against this are the sexy guys and the simple backgrounds and easy navigation help bring out the stunning qualities of these guys.
Bottom Line:
Dixter.com
is new and straightforward and I like it because of that.
(More models and movies would have got it a higher rate from me, that's the only reason it's not a five.)
It's well designed, easy to use, the guys are dreamboats come in and the movies are sexy. More action ones are promised in time and I for one can't wait. Even so with 21 jack off scenes and all those hot hunks you'll have several hours of hard viewing to get you started. My advice to you is to join now and be in at the start of something which is surely going to get bigger and better.
VISIT Dixter NOW!
VISIT Dixter NOW!