Hot Muscle Dudes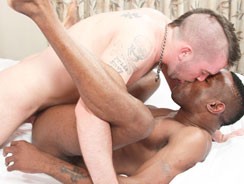 JUB Site Rating:
0 total vote





Hot Muscle Dudes's Billing & Pricing
Hot Muscle Dudes's primary billing processor: Paycom E.u
3 Day Trial - $4.95
7 Day Trial - $9.95
30 Days Full - $39.95
90 Days Full - $69.95
VISIT Hot Muscle Dudes NOW!
Hot Muscle Dudes is a new kid on the block, or should I say a new stud on the block as these dudes are hard and hunky. It is brought to you by the same team as Twinks for Cash and His First Gay Sex, among others, and you can access the six other reality sites in the same network once you sign up for this one.
So what is there, so far, at Hot Muscle Dudes? Well, the main page may take you by surprise as it lists all kinds of content, most of which are feed sites. What we have come to see is, in effect, one of these feed sites and you'll find it under the "videos" link on the left. It should come up as the top site in a list of 20 (with more on page two) and simply click it to find the musclemen. If I were you I would also add it to your favourites, this is a function that allows you to store your best sites in one place - it will make it easier to find next time is all.
There were 13 videos when I called in, but updates are promised and you also get to access around 500 other full length, reality videos in those bonus sites so you do get value for money. There are solo pose and jerk off scenes here and some couples in action too. There is a great interracial scene with a white ass getting serviced by a big black cock and both studs are hunky. There are some Latino guys working out in the gym, blonde guys on the beach and, in general, the scenes are well made and the quality is good.
The more recent movies had much better viewing options that the older ones. With these you could stream and download in four choices of connection, from dial up to HD, the middle range, DSL version streamed at 214 kbps at a 640 x 360 size and wasn't half bad. The older ones had a choice of stream only in dial up, DSL or broadband and again the DSL version were o.k. but the screen was a little on the small side. You can go full screen though and when I did this the quality was passable.
Each episode comes with a set of 600 x 800 sized images that you can collect and these are arranged in thumbnail pages. The only problem I had with the videos was getting back out of them again - the back button didn't seem to work, but there are links to the next, previous and episode index at the bottom of the page. As for the guys they were hot and smooth, hung and muscled of course and there are some great couplings, with bulky white guys fucking smooth Latinos and hung black guys screwing each other, even the solo jerk off scenes were horny and non-repetitive.
Back at the main page you can easily access those reality sites I told you about for more hard-core gay sex. A lot of this content features amateur and/or straight guys indulging in their first gay experience and it'm a good set of bonus sites that add value to your membership. Each one is updated regularly and there is news as to when something new has been added. On top of all that you have the video feed sites, more images galleries, stories and other little features like a search engine, the "add to favorites" function and feedback in the form of episode rating.
Bottom Line:
Hot Muscle Dudes a new but growing site that brings you muscled guys in hard-core gay sex action. The quality is generally good with the newer movies having some great viewing options. There are enough bonuses and extras to keep your wanking arm busy until some more muscle episodes come along.
VISIT Hot Muscle Dudes NOW!
VISIT Hot Muscle Dudes NOW!