Amateur Straight Guys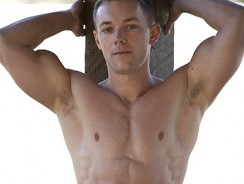 JUB Site Rating:
0 total vote





Amateur Straight Guys's Billing & Pricing
Amateur Straight Guys's primary billing processor: In House
$9.95 for two day trial
$19.95 for 30 days recurring
$29.95 for 30 days non -recurring
$44.95 for 90 days recurring
$89.95 for 180 days non-recurring
VISIT Amateur Straight Guys NOW!
The menu in the members' area at Amateur Straight Guys reads: Home, Movies, Photos, Guys, Pay-Per-view and ? and it's the "?" that I find intriguing. But I am going to leave that until last and start off by telling you that this site now has just over 540 videos of its own, exclusive and all amateur.
And this is not just straight guys standing there and jerking off, this site gets hardcore with a neat mix of straight and gay guys doing all kinds of hot stuff for cash, or for fun. For example, you've got scenes where two straight sit side by side and wank; yeah, not that thrilling really, but when a gay guy comes and does it for them things really perk up. You've then got curious straight guys who get sucked, or who try cock sucking for the first time, and then you've got some who like to be fucked and get ass rammed by a hot gay man. There is lots of variety in these scenes, with some guys reappearing from time to time but with lots of fresh faces and very horny and hot looking straight men.
Looking at one of the movies back on the higher index pages I found that I had two download choices and a stream at 720 x 480. Looking at the more recent (I assume) movies I found the same options but now with previews as well. The files were not too huge to download and I found WMV at 640 x 480.
The dates were a bit odd. There were no upload dates on the index pages or with the content but the videos featured on the home page, where you would assume new content is shown, had a production date in their opening credits of 2010, though the title here did say Updates February 2014. So, is this recycled material? It's hard to tell, but there is certainly a lot of it.
Heading to the photos area I then found 155 photo sets each of a specific guy. This was arranged in name order and I didn't see any ways of changing this to date or other order. The viewing here was simple with thumbnails leading to pics at 600 x 400. The galleries gave me a chance to see more of the guys and up-close, but didn't give me any other info. The model index was the same with a short write-up on each guy, who was shown in alphabetical order with a small face pic, and then links to any videos.
The site is not very interactive either. You can give the scenes a thumbs-up and there is a little write-up about each guy with them, but that's it for extras and interactivity. The Pay Per View area was just that, a PPV cinema with credits to be bought and a wide selection of straight-guy themed movies. And as for the big "?" at the end of the menu, what was that all about? Well, it was a help page which told me that the site updated twice per month, and other things, and also gave me a link to support if I needed it.
That was it really: a basic site with not a lot of update news, but a lot of stock so far and all of it with straight and straight-looking guys in solo, duo and feel-up scenes, with some galleries. Simple and to the point.
Bottom Line:
You do OK for numbers at Amateur Straight Guys, but not so good for information and interactivity. The neat thing is that the guys talk to the camera and director before the shoot and there are details about them and the scenes to give some background. Viewing is simple, navigation is easy, and it all works, but I for one would like a bit more information about dates and models.
Tags:
Straight, bisexual, solo, hardcore, amateur, men, first time, virgin, blow jobs
High Definition No
DRM Free Porn Yes
Downloadable Yes
Content Format Movies. Photos. Models.
Live Shows No
Bonus Content No
Multiple Site Hub No
Content Updated Twice per month
VISIT Amateur Straight Guys NOW!
VISIT Amateur Straight Guys NOW!