Rad Video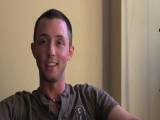 JUB Site Rating:
0 total vote





Rad Video's Billing & Pricing
Rad Video's primary billing processor: In House
This site sells DVD and VHS tapes delivered right to your home. Prices vary.
VISIT Rad Video NOW!
Choice is the order of the day here; Gay, Bisexual or Mainstream movies are available to you but even the mainstream titles lean towards the gay and lesbian market. There are over 90 genres listed in the advanced search area and, at a guess, I would say that this store has thousands of titles available in the gay hardcore department alone. There are movies from some well known studios such as Studio 2000, Unzipped Video, All Worlds and Cadinot to name a few. Sadly there is not a list of all contributing studios so, to find titles from your favorite producers, you'll need to know who those producers are. The same goes for stars but if you enter the name of the guys that you have a thing for and he's in the database you'll get a full list of all the movies he appears in.
Once you've got this you go to a page that is absolutely bursting with extra information about the movie including the region, length and shipping times. From here it's also easy to find reviews and ratings, add the title to your cart or browse around other recommended titles that you may not have heard of.
As with many on-line shopping sites you may find that you come in to look for something specific but then get distracted, wandering off down a different aisle and forgetting what you came I for. That's not a problem at RAD Video because, once you've viewed an item, it will be added to the list at the bottom of each page which shows you where you've been. So, once you've absentmindedly viewed lots of things that looked good but which you didn't want after all, you can simply link back to where you started or where you have been before.
Back at the home page you'll find news on what's recently been released or made available on the site, you can see reviews of these and other titles and you can easily click over to what's in the sales. Although most of the titles sell for around the standard $50.00 mark, over at the sales area you can find all kinds of special offers. The more titles you buy in one order the cheaper they get and RAD Video's own titles can be found for as little as $9.97 - in VHS format that is. Other studios have different offers, like Miami Studios selling titles for $20.97 each, Au Natural Productions offering $5.00 off each title when you buy more than two and Pacific Sun titles almost half price.
The only thing I can think of that would make this site better would be more visual info about the DVDs, by which I mean sample clips. There was one title, 'the bigger the better' which caught my eye as I had this title many years ago. But the info told me it was only just released and the stars were not the ones I remembered. If I'd been able to have a quick peak at a clip or even some screenshots I'd have known if this was the one I fondly remembered, or a new version, or something completely different. Being able to see 'inside' the movie might have made me more inclined to buy it.
Bottom line:
Away from the gay DVDs you can also find out loads of news about the gay porn industry and the stars working in it; there are toys and other shopping items for sale, the site runs smoothly and the checkout process is straightforward. The addition of free gifts when you buy an item is the icing on the cake with this well stocked, well run and easy to use mega-store.
VISIT Rad Video NOW!
VISIT Rad Video NOW!