Coco Dorm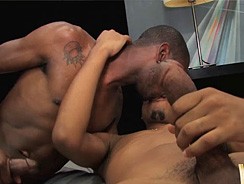 JUB Site Rating:
0 total vote





Coco Dorm's Billing & Pricing
Coco Dorm's primary billing processor: Ccbill
$34.95 for 30 days (recurring) - price drops to $29.95 after 4th rebill
$7.95 for 2 Day Trial - converts to standard 30 day membership
$74.95 for 3 months - (recurring at $74.95 every three months, $69.95 every three months after 3rd rebill)
VISIT Coco Dorm NOW!
Coco Dorm reports to have some of the hottest and horniest Black & Latino boys all living in one house. This is better than a reality show because you control what you watch. You have access to several different rooms that you can tune in to 24 hours a day. They make sure to schedule things like game nights and group shows daily so there's always something to tune in for, but I like peeking in on the guys when there's nothing scheduled because you never know when you'll catch them messing around and you can get your voyeuristic thrills. And you can also watch archived videos of some of their best shows. But Coco Dorm is not just a cam site, there's a whole library of videos and photos featuring the most gorgeous collection of Black and Latino guys. Plus, the site is chock full of extras such as video chat, the Coco Dorm Forums where you can talk with other fans of the site, and a whole slew of freebies such as games, links to other sites and updates so you always know what's coming up.
And while I love a good site, it's the sites that go one step farther, in ways that they don't have to, that always get my attention. And with this one, you not only get to watch these beautiful guys in the privacy of their dorm, but you can watch the confessions and get to know the guys a little better, and even check out the wannabees section where you can see who's trying to get on the site and even vote on who gets on the site. Now that's fun.
Bottom Line:
An interactive site that lets you be both an active and a passive viewer, watching full on action or peeping in when the guys are left to their own devices, as well as a whole bunch of extras. This site has it all, and with an incredibly hot collection of Black and Latino guys doing it. Definitely one to check out.
VISIT Coco Dorm NOW!
VISIT Coco Dorm NOW!