Gay All Axxxess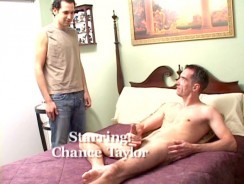 JUB Site Rating:
0 total vote





Gay All Axxxess's Billing & Pricing
Gay All Axxxess's primary billing processor: In House
$0.00 Up Too $34.86 Monthly
VISIT Gay All Axxxess NOW!
Gay All Axxxess has a 'transparent' tour in that the members' area looks the same as the tour area but it's only once you've signed up that you can fully appreciate what's on the site. And there's a lot to appreciate. There are thousands of clear, high def DVDs, photo galleries and feeds. But it's the movies I'm interested in first off so let's take a look and see if the site lives up to its claims.
It's easy to navigate to the videos page where you'll find the top gay scenes set out for you. There are links top and bottom that lead you along the pages and it's then a question of deciding on which scene to view first. You have a thumbnail, title and short text description to guide you and a link to 'play the scene' when you've made up your mind. Once you've clicked to play you get a full page of options which is a bit mind blowing at first. You have the DVD cover, screen caps of the scenes, a choice of dial up or broadband and a choice to stream or download. You also have info on the cast and studio with links over to each guy's other content.
While you are waiting for a download you can go off and carry on browsing to find your next desired scene. I have to say that it's not always easy, on the index pages, to see exactly; what the scene contains, some thumbnails show an empty bed for example, but don't let this put you off. The pages load quickly so you can easily take a look at the more detailed pages without wasting time. You can also go and see the image galleries while you're waiting. These appear by date uploaded and there are twenty pics added each day so there will always be something new for you. I did a random selection of one thumbnail to find that instead of getting just that pic I got a whole shed load more. The pics are taken from the movies so what you're actually viewing are screen caps that take you through every scene in whatever movie that pic comes from. Not bad eh? You also get to find out what the movie is called; all the video details and downloadable scenes are right there under the images. That's a great design feature to my mind as this provides a quick and easy way to see who is in what movie and then download it.
So there you have it, thousands of good quality clips
(even the dial up downloads were acceptable)
and thousands of accompanying images. But there is yet more. The feeds page has nine popular and good quality feed sites where you can view streaming content, as if you didn't have enough on your hands with all those DVDs! I did have a problem with the live chat in that there was nothing on the page - a temporary glitch - and the Get Laid page took me to a collection of girls; click one to get to the flirting site that's linked in. But apart from that I thoroughly enjoyed my time in Gall All Axxxess.
Bottom Line:
This is one of the better designed and easy to use DVD sites. It's top of my list and not only because it has such a lot of content; it's also regularly updated. The movies selected for it are top quality and varied so you have all kinds of genres, from dads to ebony and twinks to leather. The daily photos are a great way of identifying what your next video view will be and once you're in this Aladdin's cave of hard-core gay porn you'll find that you won't want to leave.
VISIT Gay All Axxxess NOW!
VISIT Gay All Axxxess NOW!