Raw Entry Club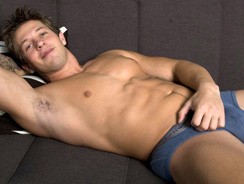 JUB Site Rating:
0 total vote





Raw Entry Club's Billing & Pricing
Raw Entry Club's primary billing processor: Ccbill
Raw Entry Club's optional billing processor(s): Paycom
1 Month Recurring -- $24.95
1 Month NON Recurring - $29.95
3 Month Non Recurring - $59.95
VISIT Raw Entry Club NOW!
Raw Entry Club offers you wild, wet hardcore scenes from gay DVDs that you can download and keep or watch on line. Check out the tour for 14 pages of screenshots and some free video clips and you'll be diving into the site with as much gay abandon as the guys dive in to each other in the movies.
There are 56 scenes currently available to members of the Raw Entry Club and they are all taken from Helix Studio productions. If you want you can order the full DVD and we'll chat about that in a minute. First though I was keen to sample some of the scenes that had caught my attention on the tour. I opted for a download in WMV format and even the smaller files were big, some as large as 80Mbs, so you can tell that you are going to get good length or quality clips. The ones I saw ran for a great length, around 20 minutes and even the lower quality versions were totally watchable and clear enough, though not at full screen. Oh - I wasn't disappointed with the action or sound quality either.
You can also download the scenes in Quicktime iPod format too so you can take them with you wherever you go.
(I love the idea of guys watching this hardcore stuff on the subway or in an office meeting and getting hard... what happens next?)
Anyway, back to the action: A quick flick through the 14 pages of scenes and you'll get an idea of the content. Two cute twinks in oral and anal action, three cute twinks in oral and anal action, eight cute twinks... what! Yes, actually, though not all at the same time. Check out Pool Orgy Part 6 and you'll get the full line up. There are some scenes featuring slightly older and hunkier jock type guys too, which are just as horny and well made, but the emphasis is really on the younger, twinkier - though not effeminate - guy. Kind of high school meets college freshmen at a guess.
If you want to check the content of a scene before committing to a download then you can view the stills from the show in the photo galleries. These are reasonable quality and click up to a good size and give you the full story in choice pics that you can also download and keep.
Over on the Movie page you can see where these scenes have come from. Here you will find 11 Helix Studio titles including the Latin Bareback Pool Orgy and Check This, a medical fantasy recently released. You can click the details link for more information on each title and this will also show you the run time, average 100 minutes, the cast, front and back covers, pics from scenes and a free trailer for the movie. All you need to do then is order it and wait in eager anticipation while it gets posted to you. In the main the content is barebacking young guys and one thing I can say for sure is that the quality is good and the action hard and hot.
Bottom Line:
More great stuff from Helix Studios with a good collection of scenes from their movies that you can download to your PC or iPod. As a member you get to view them without having to buy the full length DVDs though you'd be daft not to have these hot, bareback, horny movies in your collection. Sign up for the newsletter and you'll also get up to date news on all the new releases and what these makers of top quality gay porn are planning for the future.
VISIT Raw Entry Club NOW!
VISIT Raw Entry Club NOW!