Frat Boy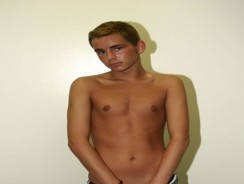 JUB Site Rating:
0 total vote





Frat Boy's Billing & Pricing
Frat Boy's primary billing processor: Ccbill
Frat Boy's optional billing processor(s): Paycom
$19.95 - 30 Days Recurring
$21.95 - 30 day Non recurring
$49.95 - 90 day Non recurring
VISIT Frat Boy NOW!
Horny college guys that you can watch on your iPod are on offer at Frat boys and what's really good about the tour is that there are 19 pages of sample images, many with free clips that you can view. The guys all look like your typical college dude: young, smooth, some facial hair and each with a cock mightier than then one before. You will need Quicktime or Windows Media Player to view the vids and there are software links at he bottom of the public home page if you need them.
When you're in the members' area you'll find the same 19 pages but now you get to fully access the vids and picture galleries. You basically have two parts to this site: the weekly video scenes and the movies listings. The weekly scenes are the ones that you can view on line or download with a right click and 'save target as... ' and these are available in WMV and Quicktime iPod format. The WMV versions come in two sizes so you can view them larger or smaller as you wish. You also get the release date so you can see how often the weekly updates are made. I know that sounds daft but some sites don't always keep what they promise - though I am pleased to say that it looks like Frat Boys does.
Like I said before the guys tend to be your average looking college boys; there are some skaterboy types, some with straggly blonde hair, some tattooed, smooth skinned black guys and some hunkier though still young looking men too. In the main you're in for solo jack off scenes but, browsing around, I did find some bondage sets and more than a couple of couples going all the way with oral, anal and facials to finish with.
Download the movie and you'll find a good quality scene that runs for around six minutes and has a natural soundtrack. So there's no intrusive and nasty musak to distract you as you play along at home, jerking yourself in time with the sexy boy in the video. I didn't see all of them of course but the ones I caught were well worth the viewing, horny, focused and satisfying. The accompanying picture galleries, though taken as stills from the movie cam, are also a reasonable quality.
The thing to note about these on-line vids is that the scenes come from larger movies produced by Helix Studios and so far they have seven titles that you can order and have delivered to your home. There are three more currently in the making and these are also listed under Movie Listings so you can see what's in the pipeline. The seven currently available are all titled Amateur Pack... (one to seven) and run for between 60 and 80 minutes, priced $19.95. By clicking the more details link for each title you get to see who is in which scenes and which scene is from which video. You can then link over to an external link to buy the title at the helix Studio on line store. There are credit card and phone purchase options by the way.
Bottom Line:
So far you have 75 scenes taken from seven full length DVDs to enjoy at Frat Boys but if you subscribe to the mailing list you also get news of what the studio is producing, giving you a head start over everyone else. The movies are good quality, the models are varied but all are sexy and the action is well filmed. Whether you like solo jack off scenes or couples in hardcore action you'll find it here. It's not a huge collection as yet but it's a good one.
VISIT Frat Boy NOW!
VISIT Frat Boy NOW!