Boys Smoking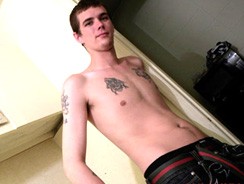 JUB Site Rating:
0 total vote





Boys Smoking's Billing & Pricing
Boys Smoking's primary billing processor: Verotel
$15.95 for 7 days.
$39.95 for 30 days.
VISIT Boys Smoking NOW!
I could only find one page on the Boys Smoking tour even though I clicked the link but it's pretty obvious from the banner and graphics as to what this site is all about. The clue is kind of in the title. It's about boys, smoking... and sex. I skipped the tour as I couldn't get to it and went straight into the members' area determined to avoid clichés like 'fags' and 'fag butts'.
Inside the smoke-zone you'll find the content neatly arranged for you into solos, duos, multiples and videos. There were 71 videos, 132 solo galleries, 32 duos (which included orgies too) and two multiples - which were a sole and a duo gallery so that was a bit confusing. Anyway...
Back to the videos. I chose "Jeremiah & Sivok - Chainsmokin' Blowjobs" at random, and because the boys looked cute. On the 'view videos' page I found eight clips and the full length video all available to download or stream at two speeds each. Clicking the download started the process directly; the file size was 11 MBs and once completed it opened in a separate media player box. To download and keep the clips though you'll need to right click and 'save target as...'
Alternatively to view on line without waiting simply click the link and a Quicktime player opens on the page, click the player, let it buffer and away you go. Letting it buffer for a minute or two will make the show run more smoothly but once you decide to view on line you can't browse around the rest of the site wile you wait, not without closing the page, so be patient.
The boys are standard twink fare in the main with a few spotty amateur guys set along side smoother and cuter, more professional looking models. Generally they all have juicy cocks, smooth chests and every single one has something smoking in his hand. And I don't just mean his hot cock. In the main it's cigarettes that they have on the go but occasionally you'll catch a boy with something harder, by which I mean a joint, and if you're a real connoisseur of this particular fetish you won't be disappointed with the set ups. Particularly the scenes where one young guy draws in on his cigarette and blows a great plume of smoke over his lover's hard cock before taking it into his smoke filled mouth. Or when the smooth cutie drags on his fag while stroking his cock and looking at straight porn. It's real 'ladish' stuff here and even if you're not into the smoke fantasy you'll get off on the boys.
There is also a message board at Boys Smoking with over 1,000 registered users and 1,800 articles. Here you can leave comments about the site, read the news or stories from other members and even hook up with other like minded folk around the world. There is also a link to a DVD store with loads of varied DVDs and a smoking section.
Bottom Line:
I haven't actually seen a smoking and sex site before so it's hard to decide how it measures up. What I can tell you is that the quality is generally good, there's a fair amount of video and image content and the boys are generally cute. The smoking is a constant theme so the site keeps to its fetish niche. It's an easy site to use with decent download and stream options and the message board is a great way of making new friends and commenting on the site. If you don't approve of smoking then don't come here, there's no health warning attached either but there should be. Something like: "you will find this site addictive, enter at your own risk". But I'm being flippant. As a 'boy' site alone it's worth a look and as a smoking boy site it's definitely worth dipping in to.
VISIT Boys Smoking NOW!
VISIT Boys Smoking NOW!