Curious Hunks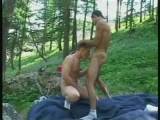 JUB Site Rating:
0 total vote





Curious Hunks's Billing & Pricing
Curious Hunks's primary billing processor: Ccbill
Curious Hunks's optional billing processor(s): Paycom
$4.87 For 3 Days Trial
$39.73 For 30 Days Membership
$39.73 For 30 Days Membership
VISIT Curious Hunks NOW!


There are lots of goodies to be had at your member's home page. Starting with the central column you'll find your guy of the week picture gallery, a handsome hunk in leather when I was there. Beneath him there is your featured movie of the week and under this a link to 14 movies that you can view in high and low speed WMV clips. Keep going down and there's another featured gallery and an update list of other new image galleries. That's a fair amount of content to start with but we aint seen nothin' yet. Look to your left and you'll see a column of Members Choice sites that you can link to and access; these are the most visited sites out of the full collection you can get in to when you sign up for Curious hunks. Top of the list was Masked TV which led to Troy's Top Tips, a fun and horny site featuring the randy bi-sexual hunk Troy who produces a new sex tip video on a regular basis using real life boys, girls and toys. To see all the other sites that you can access click on the XXX Videos link on the extreme left and there you'll find around sixty varied sites that produce video content. You'll find everything from toys to twinks and frats to studs. There are a wide variety of players and download or stream connection speeds so there's bound to be something for everyone here.

If images are your thing then you'll find loads of hunky guys in the hard-core gallery and seventeen other genres in the Photo Albums link. All these galleries come in thumbnail format first and are quick to download to your screen; from there you can pop them up to a full size image. They're good quality and tend to be high resolution. You also get a video arcade where you can play some fun and sexy games as long as you have, or install for free, the latest shockwave player. You also get a small library of erotic gay stories that are well written and make for a horny read. If you need to you can access a good customer support page and if you want to you can se the full list of what's new on your main site, Curious hunks, and all the other sites.

Click the top banner to return home and you can sample the bonus sites on the right. Here you'll find three reality sites, DudeDorm magazine with more hunky guys stripping and wanking in galleries and links to recommended toy and video stores. All the links you'll need for software you may require to enjoy the site can be found at the bottom of your home page.

One thing to note: Trial memberships allow you to view a partial selection of the site's content, you must have a full monthly membership to view everything on the site.

Bottom Line:
The bottom line here is that when you access Curious hunks to see bi-curious and straight men indulging in first time gay sex you have to kind of hunt around for it. It doesn't appear straight away but it's all there if you take the time to look. You can access masses of content on loads of sites including vids, pics, stories games and cams. You get regular updates on these sites too so the longer you stay a member the more great porn you can collect.
VISIT Curious Hunks NOW!
VISIT Curious Hunks NOW!