Awol Marines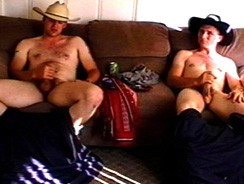 JUB Site Rating:
0 total vote





Awol Marines's Billing & Pricing
Awol Marines's primary billing processor: Paycom
$19.88 :: 14 Day Trial Membership :: Rebills at $29.88 per month until canceled
$29.88 :: 30 Day Full Membership :: Rebills at $29.88 per month until canceled
$69.88 :: 90 Day Full Membership :: One time charge (Only $23.29/month!)
$99.88 :: 150 Day Full Membership :: One time charge (Only $19.97/month!)
VISIT Awol Marines NOW!
From the look of the tour pages and from the excellent free movie clips we're in for a really hard and sexy time at this soldier site. Sorry Sir, Marine site. Apparently these guys are real fighting men, they sure are sexy, hunky and have incredible cocks. We're promised hundreds of real straight guys auditioning in the movies, chat, images and loads more hot military stuff when we enlist so let'm not hang about. Double time it over to the members' area now!
Just one look at the members' home page and you can tell this is a specialist site. You've got areas such as daily video streams, the auditions mentioned in the tour, marine galleries and links to DVD stores selling marine movies. I started with the top of the list the X-rated daily streams. It took me a while to figure out why I wasn't getting anywhere so if you get a 'page not found' message click the support link and check out your Real Player settings. Once these are configured you're up and running. There were four feeds on the day I looked in and they were o.k. but the best stuff has to be the exclusive interviews and auditions. There were fourteen pages dating back to 2005 and each page has about 30 vids on it so there are hundreds of hunky straight guys talking about pussy before jacking off nervously in front of the cam. Great stuff and well horny. Rave, rave, rave! The clips I saw were around 20 minutes in length but I couldn't download them direct so be prepared to stay on line for quite a while to get the full benefit of the movie. You can fast forward the movies of course but it'm kind of really horny to watch the whole thing from interview to climax. The only things that did irk me a bit were the interviewer'm voice
(sorry mate, a bit camp and drooling)
and having to re-enter my login details each time I switched movie. This also happened when I was viewing the galleries so make sure you keep your details handy, at least until the webmasters do something about this annoying little security device!
Back on the home page I tried a look at the galleries and there I found twenty eight galleries of stud muffin straight looking marine boys. Each gallery had twenty pics and the guys were horny but the full size images were quite small. The Marine Divisions area contained sixteen more marine movies featuring more hunky straight studs. The quality wasn't brilliant and there'm no choice of speed but once they got up and running
(and I'd entered those bloody login details again)
things weren't too bad I guess, a bit amateurish with the filming in some cases but this only helps to make the vids more real. You can also get to the bonus marines from the home page and I found six more marine vids there. Don't forget to check out the marine DVD store and the updates page to see what you're in for in the future.
Bottom line:
The downside for me was the necessity to re-enter my login details every time I changed video and the quality of some of them wasn't brilliant. Maybe you'll do better on a faster connection? The good news is that AWOL Marines sticks to its niche and brings you nothing but jarhead, military, marine type straight guys from the USA. You get what you're promised and there are loads of full length videos and picture galleries featuring drop dead gorgeous military hunks in solo and group action. There is plenty of straight man jizz and marine muscle on show here.
VISIT Awol Marines NOW!
VISIT Awol Marines NOW!