Bangkok Bangers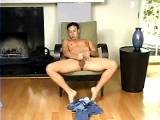 JUB Site Rating:
0 total vote





Bangkok Bangers's Billing & Pricing
Bangkok Bangers's primary billing processor: Ccbill
Bangkok Bangers's optional billing processor(s): Paycom
$4.87 For 3 Days Trial
$39.73 For 30 Days Membership
$39.73 For 30 Days Membership
VISIT Bangkok Bangers NOW!
There are big promises at the
Bangkok Banger's
tour area:
Exclusive Asian action
, gigabytes of the highest quality Asian gay pics and stunning gay porn videos to name but three. The tour shows you loads of stills from movies and thumbnails from the galleries and the guys all look young, hot and cute. These horny Asian guys are waiting to chat to you and show you how much they enjoy gay sex. So let'm not hang around, let'm go and see just how good this site is.
There'm a nice Oriental feel to the members' home page with everything laid out for you in black and orange. We've got a left hand menu and three centre columns that link you to various parts of the site. The guy of the week, featured movie and featured gallery are there in the middle and you can scroll down to find your access to bonus sites, magazines and stores. But we're here for the Asian content so where do you find that? The "See all the videos" link brings up a page of 14 non-Asian movies, in fact none of the members' choice or other featured sites are Asian. This is because you've actually bought into a site that links in with around fifty others, some of which may contain Asian guys.
I started my search for the
exclusive Asian content
at the "Gallery" tab where I found 30 galleries featuring
Chinese guys
,
studs from Thailand
and a general
collection of Asian beefcakes
; there are some hot, hung and cute, dark skinned guys here I can tell you. Looking in the XXX Video area you'll find a whole page full of link sites that contain movies. You can play these in various formats and speeds depending on what each individual site offers. But I couldn't find any Asian specific sites or videos here. There may be some Asian content on some of these sites but it'm not easy to find. The same goes for the live shows area where you can link in to nine chat and dating sites, they are not necessarily Asian specific though. The Albums tab takes you to a large collection of photos arranged in 17 genres and one of these is the same Asian gallery as we saw before so nothing new there. The stories library contains about twenty erotic short stories but, yes you guessed it, not specifically Asian.
So, remember those intro promises of thousands of pics, Asian guys waiting to chat to you and so on? Did you think you were singing up for an exclusively Asian site? Well, the tour doesn't tell you that you're not but it does make you think you are. You're not. What you are actually signing up to is a large site with loads of gay porn in various categories; but the Asian stuff you wanted to see is, quite frankly, hard to find if it exists at all. Having said that the quality of everything else isn't bad and there is a huge amount of content.
One thing to note:
Trial memberships allow you to view a partial selection of the site's content, you must have a full monthly membership to view everything on the site.
Bottom Line:
Bangkok Banger
s, as far as I can see, contains thirty Oriental, Asian specific galleries. I couldn't find any Asian specific movies and if they do exist they are very difficult to find. The tour led me to believe I was in for a rare Asian treat and a site packed with specialist content but what I actually found was a site stuffed full with loads of general gay porn, from Bears to twinks to teens and beyond, but with not very much Asian content at all. Maybe it is there but, if it is, they don't make it easy for you to find it. If you want a value for money site that covers all kinds of gay porn then this site is fine. But if you want to find Asian speciality material then I'd look somewhere else.
VISIT Bangkok Bangers NOW!
VISIT Bangkok Bangers NOW!