Q Solo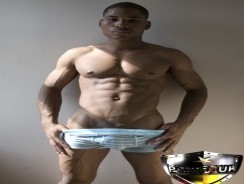 JUB Site Rating:
0 total vote





Updated: 2009-05-27
Primary Categories: Younger
Q Solo's Billing & Pricing
Q Solo's primary billing processor: Paycom
1 MONTH FULL - $29.95
90 DAYS PREMIUM - $69.81
VISIT Q Solo NOW!
Qsolo
that sets it slightly above the other sites in its niche. Its niche, by the way, is what its name suggests; solos. As for the Q, well this could well stand for Quality as you get both high quality guys and production. They say that this is the site where gay porn stars start their career and there'm no way I can prove or dispute that, they also invite you to watch "young boys doing the sexiest things you can imagine" which may put you off if you don't like "young boys". As it turns out, and you'll see when you get to the members' area, the boys aren't necessarily that young, twenties to thirties I'd say and as for the sexiest things' well again that depends on your point of view. So you can gather that there's something about
Qsolo
that I'v not sure about; let'm look in more detail so you can make up your own mind.
The members' home page gives you the latest site news, an opinion poll and the most recent updates. Look at the bottom of the page and you'll see the links to the other eight pages that make up the site, or you can click the 'show all models' link and have the full lot on one page. You'll see a little write up about the guy and the date when he was added to the site, then select a sexy young thing of your choice and pop over to his own page. Here you can choose his pics or his video. The thumbnails in the galleries are a sensible size and the full screen images are clear, well taken and quick to open; you get around 120 images per photo gallery. As for the vids, you have the choice of WMV or AVI files both in small or large file versions, so the sizes range from 45 to 130 MBs (roughly). That'm for the full movie though, you can also watch clips as the movies are divided up into shorter sections - very helpful if you're on a dial up or slower connection.
But what do the would-be porn stars get up to that is so sexy? Here are a few examples to get you wondering: Dan finds new ways to pleasure his ass with photographic equipment and a feather, Keanu does it in boxing gloves with silver balls and Han in the kitchen gives a new meaning to "tossed salad". Some of the scenarios are quirky and that'm great, some thought has been put into the photo and video shoots which makes them refreshing and, yes, sexy. Others are erotic and beautifully photographed, I'v thinking of the sultry Dave outside set here, images worthy of an exhibition. So you see I'v thinking on one hand here'm another solo guy jerk off site and on the other here'm a site that'm high class with very sexy guys in well thought out movies and photos. Which is why
Qsolo
is like many other similar sites and yet isn't - it'm a cut above the average. But don't take my word for it, have a look and decide for yourself.
Bottom line:
More than just another solo jerk-off site,
Qsolo
brings you quality good looking and sexy guys in high class images and videos. There are unique and interesting settings, handsome and horny young men with cocks and asses to die for, and the whole site is well designed and easy to navigate. You don't get much in the way of extras and we would love to see more content but what you do get is high quality and therefore sets the site slightly above others in its niche. Well worth a look.
VISIT Q Solo NOW!
VISIT Q Solo NOW!