Cam Boys Live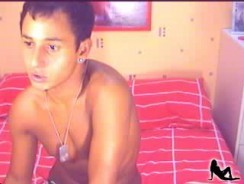 JUB Site Rating:
0 total vote





Cam Boys Live's Billing & Pricing
Cam Boys Live's primary billing processor: Unknown
Premier membership - $9.95 month,
3 months - $19.95, rebills at $6.95
Yearly membership at $58.95, rebills at $4.95
VISIT Cam Boys Live NOW!
The neat thing about live cam sites is that they offer you the chance to jerk off with another guy without having to go through the process of dinner, dating and making breakfast in the morning, When you're up for some fun and want to join an group or solo wank session then these kinds of sites are the place for you, there are many out there and there are some that have only certain types of models, but here at Cam Boys Live it looks like you will get a wide variety of men - so your only problem will be who to choose.
First of all you need to get a free membership. It takes a few moments. You'll need your email address and a username - enter those details and you'll be sent a password. Enter that on the next page and you'll get
(via a pop up 'this page contains both secure...')
to a sign up page. Actually this is where you can buy credits as you will need these to get to the hot parts of the live shows - your free membership only allows you into the softer things, the start up and basic chat. With a paid membership though you will get access to cam-2-cam sessions, loads more models, galleries and recordings. You also have the option of become a VIP member and getting discounts. Take a good look around these pages before you advance to make sure you understand what you are getting, paying for and able to access - or simply click on to the free area.
This is what I did and I went to see who was online 'now.' Here I was able to search for guys according to certain criteria including age and race. There were four 'guys alone' who were gay and one who was straight; each time I selected something new and searched I came back to the same page so I wasn't too sure what was going on there. So I looked down the page to see 'the world's sexiest models', new models and live nude cam chat - each area sampled with cam-2-cam style images. There was a link to All Nude Models so I went for that as I was becoming a bit bewildered with the whole process by now. There were two nude and clicking them brought me back to the sign up page - so you can only view nude when you've parted with some cash, fair enough.
In fact you can only view galleries, live shows and recordings when you've signed up but your free access does give you an idea of who and what you will be able to play with once you've bought your block of credits. (And there are those soft-core live chats and cams that are free too.) There are plenty of interactive features here, as you would hope for from a live show. You can put models into your favourites area, you can search using the search engine to see if your top guy is working that day, you can join fan clubs and get discounts to live shows and you can even email the models. And everything is available in ten languages
(not sure about the models though, I mean the site pages are in different languages,)
so that's a big help for non-English speakers.
Bottom Line:
Don't expect free sex here - you will have to pay to fully join the party, but the free area will give you enough to help you make up your mind if this is the chat and cam site for you. It's interactive, priced in the standard bracket for this kind of site and features a wide variety of models. And yes, there are some free live chat boys to message and meet.
VISIT Cam Boys Live NOW!
VISIT Cam Boys Live NOW!