Im Live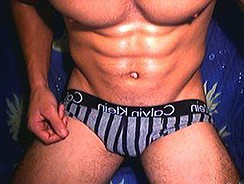 JUB Site Rating:
1 total vote





Im Live's Billing & Pricing
Im Live's primary billing processor: Ccbill
Free registration
25 ImLive Credits for $25
50 ImLive Credits for $50
75 ImLive Credits for $75
100 ImLive Credits for $100
VISIT Im Live NOW!
I have checked out many adult sites where there has been the offer of 'free chat included' only to find out that the link, once inside a members' area, was to Im Live. That, in itself, is not a problem. The problem comes when those adult sites make you believe that there is full on video chat and live cams included for free. Nothing is free in this genre. Well, actually, there is free chat available at Im Live, but for live shows, and to see couples and guys doing what you want them to do as you watch and get off, you're going to need some money in the bank. Im Live gives you around 20 seconds of free video viewing before you start using up your credits. I'm not being cynical or putting the site down, as it is probably the best online, but I just want you to know that viewing live shows in this way is not the cheapest way to get off. More about that later, first though, the reasons why you should consider joining the site.
For a start it's free to sign up to and register with. That's easy and it's not a long or complicated process. After that you've got all kinds of live shows to check out. These star amateur and professional performers who come on line when they want to, and show you more or less anything you want to see. In fact you can write in and suggest your own fantasies, and then any performers who feel up to the challenge will act these out for you as you watch. You've got girls, men, straight couples, gay couples, fetish, porn stars, lesbian action, groups and shemales all lined up and ready to entertain. Though they are not all online at the same time. You can see from the home page how many performers in each category are currently live, though you are also able to check out all profiles and sample pics, even when the models are off-line.
Members also get a great set of interactive options, as this is, after all, an interactive experience. There is a place for your own profile, a message centre, a place for alerts, and favorites. There is also news, a survey and links into the Im Live Facebook pages. A drop-down menu lists all your options and these include galleries and recoded sessions. There were over 4,000 of these, 247 of which were gay. But even these recordings have to be paid for and, at up to 6.80 credits per minute, they can work out quite costly.
So, you need to know about prices. I clicked into one couple's live video chat and, before I committed myself, was told that the first 20 seconds were free and after that it would cost me 1.98 credits per minute. If you went for the 100 credits for $100 dollar option, then you have 50.5 minutes of live viewing and chat
(if I calculated that correctly)
. If you only bought 25 credits then you've only got 12 minutes of viewing for your $25.00. So, going for the bigger outlay brings better value. Watch out for other prices though. Checking another couple I found I would be charged 2.80 credits per minute after my first, free, 20 seconds. If I wanted to see them perform live for, say, 10 minutes, it would have cost me 28 credits, over $25.00 if I'd gone for the basic package. And so on.
But, having warned you about that, I can also say that: you get free text chat, so you can talk to the models via the written word, there are sample pics to view, thousands of guy on guy snapshots and caught on cam pics, and a library of free videos and some recordings.
Bottom Line:
Be aware of the cost before you commit and also be aware that you've got free access to the basics. A large range of guys
(and girls)
in a site that is probably the most popular live cam and chat site around. It all works smoothly and well, there are plenty of interactive options, you've got a wide range of models and it's online 24/7.
VISIT Im Live NOW!
VISIT Im Live NOW!